Amy Schumer's brand new rom-com 'Trainwreck' is a lesson in how the love of a good man can disrupt the hedonistic intentions of even the most die-hard, determined singleton.
Amy's character Amy is a journalist, seemingly well at home in the world of the one-night stand, the walk of shame and the discussion in the loo at the office with her favourite colleague the day after.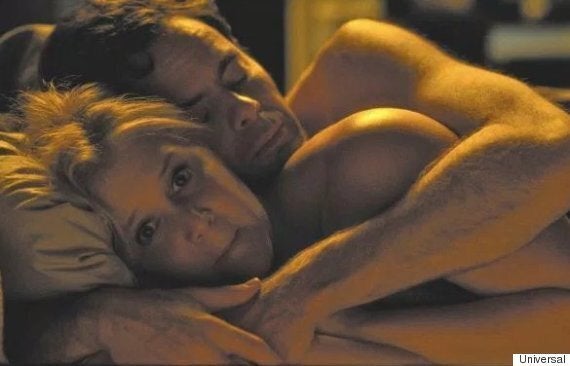 Amy Schumer's character Amy must learn to adapt to a loving relationship in the arms of Aaron (Bill Hader)
But all that is thrown on its head when Amy comes into the proximity of Aaron, a well-adjusted, upstanding member of the community, who just happens to be a sports surgeon who can get first-row seats to the Knicks.
We have an exclusive clip of the pair of them, negotiating their first attempts at romance...
The film is remarkable for being laugh-out loud funny, for an UNRECOGNISABLE turn from Tilda Swinton as... well, I won't ruin it for you, but see if you can spot her... for turning conventional male-female sexual politics on their head, and for a scene-stealing turn with LeBron James, whose comic timing is as precise as his efforts with the hoop.
'Trainwreck' is in UK cinemas from Friday 14 August. Watch the trailer below...
Popular in the Community