Putting measures in place to stop children from being haunted by online posts or pictures in later life will not be easy and will take "a leap of faith" by internet companies, experts have warned.
The 'iRights' campaign, now backed by the government, advocates an unqualified right for children to remove or dispute all content they create or that defames them "on every internet platform or service".
"Personal experimentation is an essential part of childhood development, yet the internet never forgets and never corrects," the campaign says.
It follows prominent cases of teenagers and adults suffering for what they posted online, including Paris Brown, the teenager appointed to be a "youth commissioner" for police in Kent who had to stand down after tweets about her sex life and using the word "fags" caused a media storm.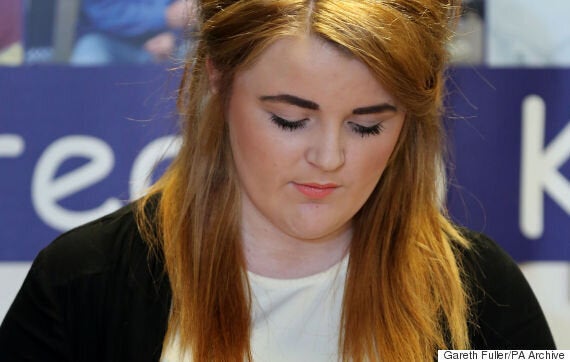 Paris Brown stood down shortly after she was appointed to a prominent police role because of tweets sent years earlier
Law firm Schillings has written a report on the iRights, which noted that websites were too slow to react to complaints, saying this meant "the speed with which information can go viral online contrasts starkly with the pace at which rights are protected".
Jenny Afia, a privacy lawyer at the firm, warned there was "uncertainty" as to what starting to enforce these rights would mean in practical terms.
She told The Huffington Post UK that changes in the law were unnecessary but the many relevant laws were "hard to find and even harder to apply" and websites had to be more forthcoming in what they offered children to challenge or delete material.
"What we don't want want is a nation of teenage litigators going to courts to enforce their rights," she said, adding websites could introduce "just a simple remove button process, simple things like that".
She argued that, where there is a dispute over content about a child - whether it was defamation or intellectual property - websites should remove it until the dispute was resolved, when it could be restored if the child had lost their claim.
"I think this is going to require a leap of faith by the websites that the children are being honest," she said.
"In the debate of free speech versus the right to privacy, where it's children, the focus should be more geared towards privacy."
Ms Afia added that, as images and content that go viral can hurt children's prospects in adult life, "the moral case" of favouring their privacy over the other party's free speech was clear.
"It's about applying the approach we take to children in the real world to the digital world. In the real world, we don't hold children accountable for their actions at the age of 12 or 13," she said.
"We recognise they can't give informed consent. We don't allow children to buy a house or take out a loan."
The fact that tech companies are among the backers of the iRights campaign could exert "commercial pressure" on others to back it as well, Ms Afia added.
Story continues beneath video
Facebook declined to comment on why it had not signed and Twitter did not respond to requests for comment.
The iRights campaign has won the backing of the Department of Culture Media and Sport and Scottish First Minister Nicola Sturgeon, who said her government was "proud" to support it.
Baroness Joanna Shields, minister for internet security and safety, said: "iRights gives a unique insight into how government can join with technology companies, civil society and business to make a better digital world for young people. We are using. iRights in education, business and in our own services and digital communications."
After the government announced its support the campaign, Children's Commissioner Anne Longfield announced she would set up a task force to look into protecting children's digital rights, which would launch in the autumn.
She said: "Children are among the greatest users of the internet but it was not designed with them in mind. We need to make sure that going forward, children's needs and safety are place at its core so that they can maximise the potential it provides."
Ms Afia, who is producing guidelines to map out what websites should do to enshrine the iRights, added: "The tech sector wants to do the right thing… we just need to know what right thing."