Kian Egan's wife Jodi Albert has said the birth of her second son Zekey helped her through the grief of losing her mother to cancer.
The couple's second son was delivered by caesarean on 21 May on the birthday of Albert's mother Eileen just a few months after she died.
Egan and Albert already have three-year-old Koa and Albert recently revealed how emotional her second child's birth was.
Kian Egan, Jodi Albert and son Koa before Albert gave birth
Albert said she saw elements of her mother in her newborn son because he had blonde hair and blue eyes, much like his dad.
On helping her get through grief, the mum-of-two added: "I felt like the broken heart I had from my mum was closing a little bit because he was here, safe and healthy."
Albert's mother died in February 2015 after an eight year battle with cancer.
In 2010, Albert's mother was hoping for remission when she responded well to treatment for nearly two years, however in 2014, her cancer came back aggressively.
"She fought hard and her strength was inspiring right until the end. I will miss her forever and will do my best to be the loving selfless amazing mother to my children as she was to me."
Describing what it felt like to have a caesarean, Albert admitted it wasn't painful but she did feel hands "rummaging about" in her stomach.
Egan, 35, admitted seeing his wife undergo a caesarean was scary and he is looking after his wife to make sure she recovers by doing the night feeds.
After Zekey was born, Egan took to his Facebook page to announce the news.
Egan and Albert married in 2009 after being together for five years. Their first son, Koa, was born on 20 December 2011.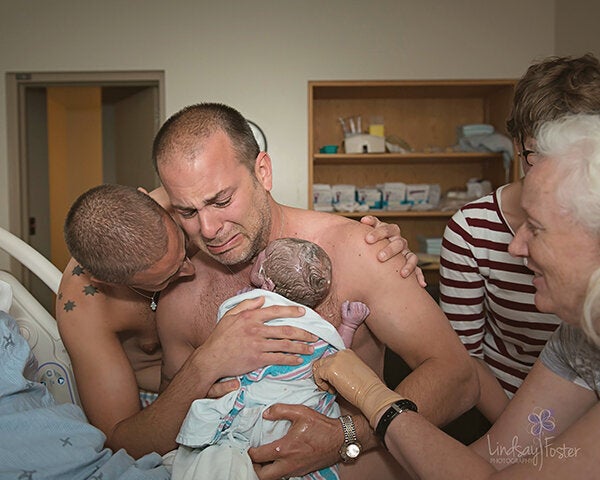 Beautiful Birth Photography