Rebecca Adlington gave birth six weeks ago and has wasted no time in heading to the pool with her newborn daughter Summer and husband Harry Needs.
Admitting how she "instantly loved [Summer] so much" when she gave birth, the olympic swimmer and gold medallist says she is settling into normality as a family.
And for Adlington and Needs, normality includes the pool.
"She's been to the pool three times already!" Adlington told HuffPost UK Parents. "She first went at three and a half weeks and she absolutely loved it!"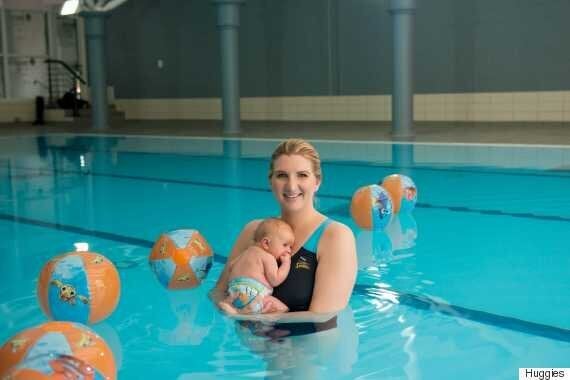 Adlington, who married fellow swimmer Harry Needs in September 2014, explained Summer hasn't cried once since going to the swimming pool and she plans take her regularly as she grows up.
"It's nice to just have family time and go to the pool together - she's too young to go to the farm or zoo because she can't play but swimming is one of those things where, because she's awake, you can feel like you're doing it altogether.
"Me and Harry have both been each time we've taken her and it's amazing for her to build confidence in water.
"Hopefully she'll grow into a little swimmer and learn to love and be around water."
Adlington advised other parents who are keen to get their little ones in the water to always be prepared - with everything from Little Swimmer nappies, to a costume and a towel at the pool side to wrap them in it straight away.
She advised taking something with you so you've always got someone there on hand if you're worried is the best advice but more importantly - enjoy it.
"Take your time!" she added. "They're not going to be swimming at this age but get them used to the water and hold them - it's just a nice experience for them. There's nothing to be scared of.
"The bath is different because you can control the temperature, but getting them used to being in the water and having baths is a great step."
Although Adlington and Needs have happily settled into family life, the new mum didn't shy away from admitting how painful labour was.
"We wanted a water birth and I was very open-minded, I didn't know how to plan or how long it would be or anything so I just played it by ear.
"It was so painful and it's a strange pain that you can't explain. I couldn't really explain how a contraction feels, it's not like hurt yourself pain, it was totally different to what I expected.
"Then all of a sudden she's on your chest and you're like wow okay, I thought they might take her and clean her first, or check her, but no she goes straight on your chest and it's like oh she's here!"
"It was just unbelievable, the whole process. It was amazing how straight away you just love them so much, the thing that's been inside you for nine months and you've never met before, but you just instantly love them so much and it's crazy how it all happens."
The 26-year-old admitted that the first week after she gave birth was by far the toughest, explaining it was a huge shock that entailed a lot of Googling, asking questions and lack of sleep.
Describing it as a "complete blur", the swimmer said that first week her emotions were all over the place and she found herself crying for no reason.
"It was bizarre - we were exhausted because we were in labour through the night so we'd missed a whole night's sleep then we took her home and it was everything from trying to recover from the labour to looking after this beautiful girl.
"Everyone was giving us advice saying 'do what you think is right' and before giving birth I was thinking well of course I will, but actually once it happens it's so important to trust your gut.
"Me and Harry are with her 24/7 and we really understand her and know what she's like so I would always say do what's right for you and what you think is right."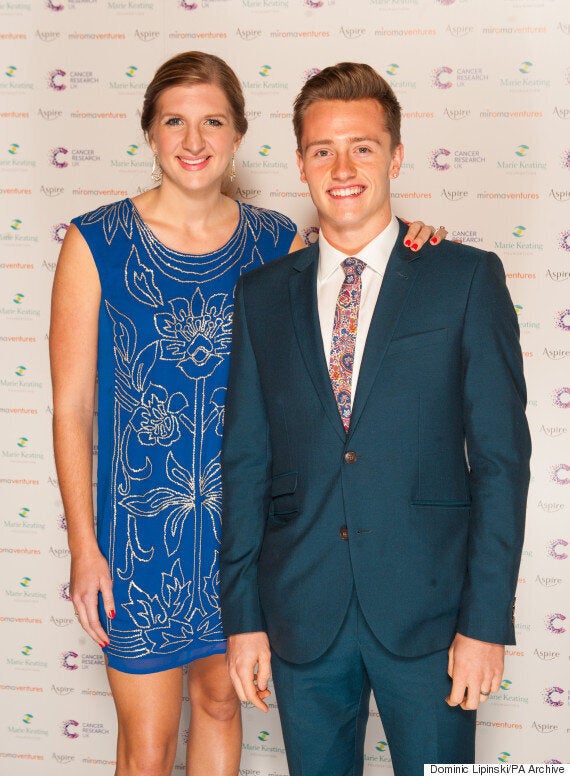 But when the couple brought their newborn home from hospital, sleepless nights weren't the only thing they had to worry about.
After finalising their baby name choices down to two, when Summer was born Adlington admitted that both her and Harry didn't think either of them suited her.
"She was known as baby Needs for two days - we just had no name for her!"
"It was my sister who came up with it, she had written a list and Summer was on there and we both liked it. We got married in summer, conceived in summer, had a baby in summer, I won my olympic medals in summer and it was just really fitting.
"Her middle name is Kay, my mum's name. We wanted something from my side of the family but Adlington didn't fit as a middle name. Kay is my sister's middle name too so we've started a tradition and she's the third generation with the name Kay."
Six weeks after giving birth, Adlington admitted that there are many milestones she is looking forward to as Summer grows up.
While she's already experienced the "incredible feeling" of seeing her daughter smile for the first time, and now she's looking forward to her interacting and communicating more as she begins to learn to babble and talk.
But most importantly, she's enjoying each day as it comes.
"It's so nice now that we've had a few weeks to let it all calm down and just settle into a bit more normality and just enjoying being with her.
"She started smiling, she's awake a little bit more, we've taken her for a swim and you just kind of come into your own a little bit which is really nice."
Rebecca Adlington is working with HUGGIES® Little Swimmers to show parents how enjoyable a dip in the pool, a splash in the sea or a paddle in the garden can be. For practical advice, support videos and a step-by-step guide to baby swimming, visit www.littleswimmers.co.uk.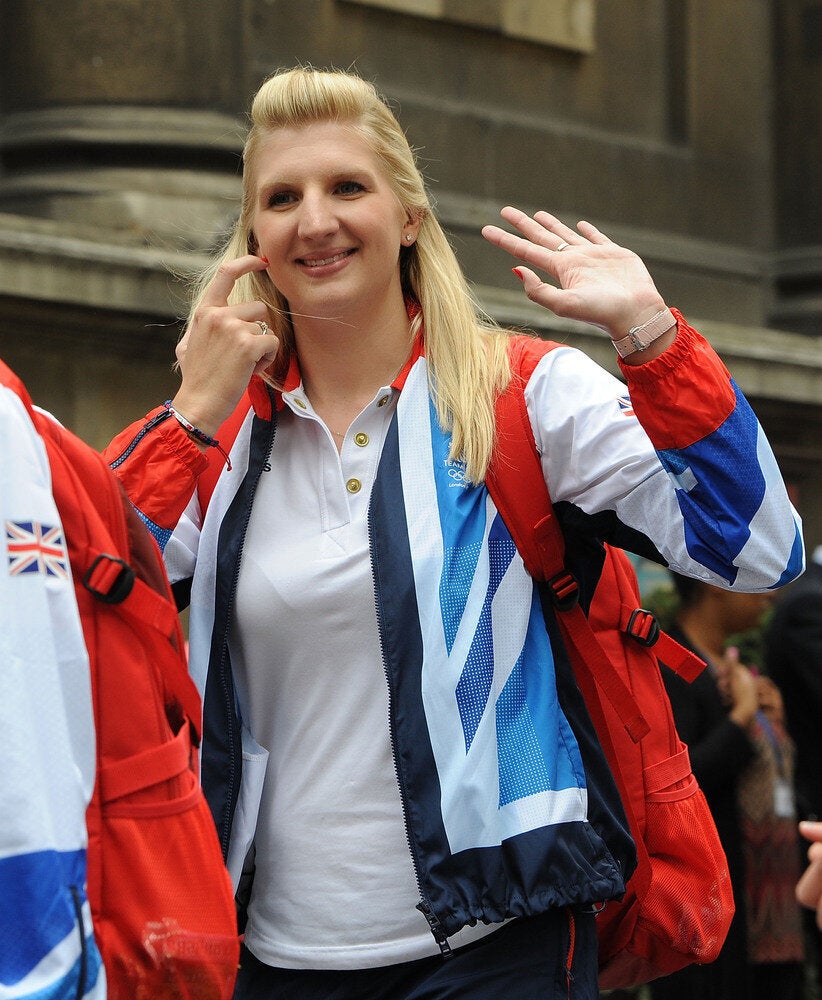 Rebecca Adlington Career Highlights
Related