Fans of Kardashian's style flocked to Civic Auditorium in Pasadena, California, to see her makeup artist Mario Dedivanovic demonstrate how he creates her signature glamorous look.
Dedivanovic then shared these before and after shots on Instagram showing how he transformed Kardashian during the show.
When Kardashian first walked out on stage with her face uncharacteristically free of makeup, Dedivanvic asked the crowd: "How flawless is she with no makeup on?"
But Kardashian was quick to state she wasn't planning on sticking to the barefaced look too often.
"It's way better with makeup," she said. "I love, love makeup."
According to the LA Times, Dedivanovic talked the crowd through the routine as he went - moisturiser, brows, foundation, eyeshadow, concealer, eyeliner, mascara, more eyeshadow, fake lashes, contouring and finally lips.
And he wasn't coy about recommending some of the brands he used, such as Charlotte Tilbury bronzer and highlighter, Kevyn Aucoin lip liner and Bobbi Brown stick foundation.
Dedivanovic also shared a video showing Kardashian effortlessly slipping into her famous selfie pouts, which we intend to study until we have mastered the art of always being photo ready.
Dedivanovic also took to Instagram to share his joy at discovering a new beauty range - Rodial's sculpting make-up including the Instaglam Illuminating Powder, Deluxe Bronzing Powder and Contouring Powder.
"Obsessed with @rodialskincare sculpting make up range I found in London," he wrote in the photo caption. "It's AMAZING! @mrsrodial who is bringing this to the USA? We need this! #rodial #thatPackagingToo."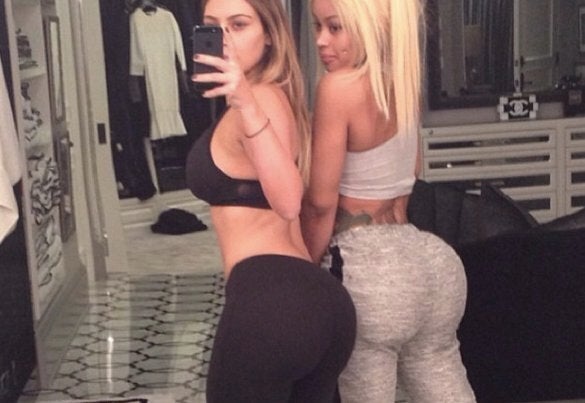 The Year In Kim Kardashian Selfies