McDonald's is known to cater for tots but this has got to be the fast food chain's youngest customer yet.
A baby was photographed in a high chair in the kitchen of a store in Cambridge.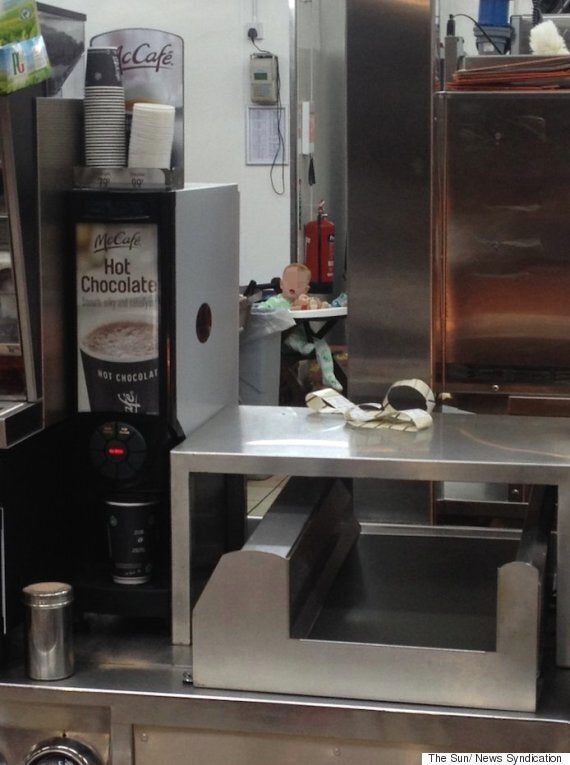 A spokesman for McDonalds told Huffington Post UK the little boy's mother worked at the store and had brought the baby in after her child care for the day fell through.
Though she was not disciplined, he added: "It has been made very clear to the restaurant team that this is wholly unacceptable.
"We are a family-friendly employer and have a number of policies in place to support parents and carers.
"We understand the difficulty of balancing childcare with employment but it is never acceptable to bring a child into the kitchen and this has been reiterated to those involved."