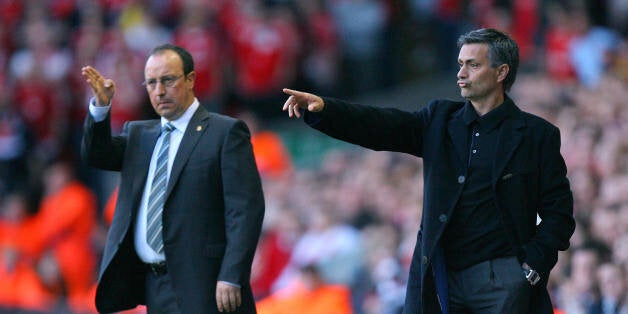 Benitez's wife, Montserrat Seara, told Spanish newspaper La Region that her husband regularly "cleans up" after Mourinho.
When asked for her opinion on the Chelsea manager's record at Real Madrid, she's reported as saying: "We tidy up his messes! If you think about it, of course you end up crossing paths. There are only a few world-class clubs out there."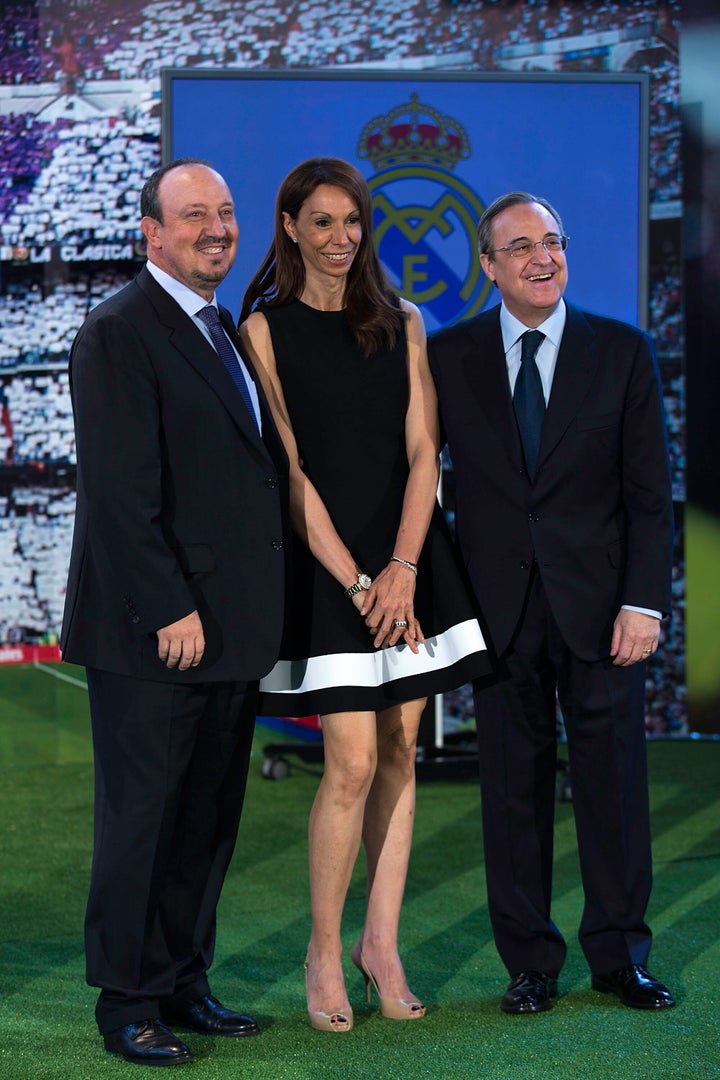 Montserrat Seara (centre) with husband Rafael Benitez (left)
But Mourinho stuck back at the comments during a press conference on Wednesday. He told reporters: "The lady is a bit confused. I am not laughing.
"Her husband went to Chelsea to replace Roberto di Matteo and he went to Real Madrid and replaced Carlo Ancelotti.
And in a searing retort, Mourinho snapped: "The only club where her husband replaced me was at Inter Milan, where in six months he destroyed the best team in Europe at the time.
"For her also to think about me and to speak about me, I think she needs to occupy her time, and if she takes care of her husband's diet she will have less time to speak about me."
Mourinho was manager at Real Madrid between 2010 and 2013, and left to return to Chelsea by mutual agreement after his "worst year" as a football tactician.
Mourinho and Benitez have had a tense relationship after having come up against each other regularly in the Champions League.
But now it's safe to say the temperature of Benitez and Mourinho's frosty relationship has plunged further still.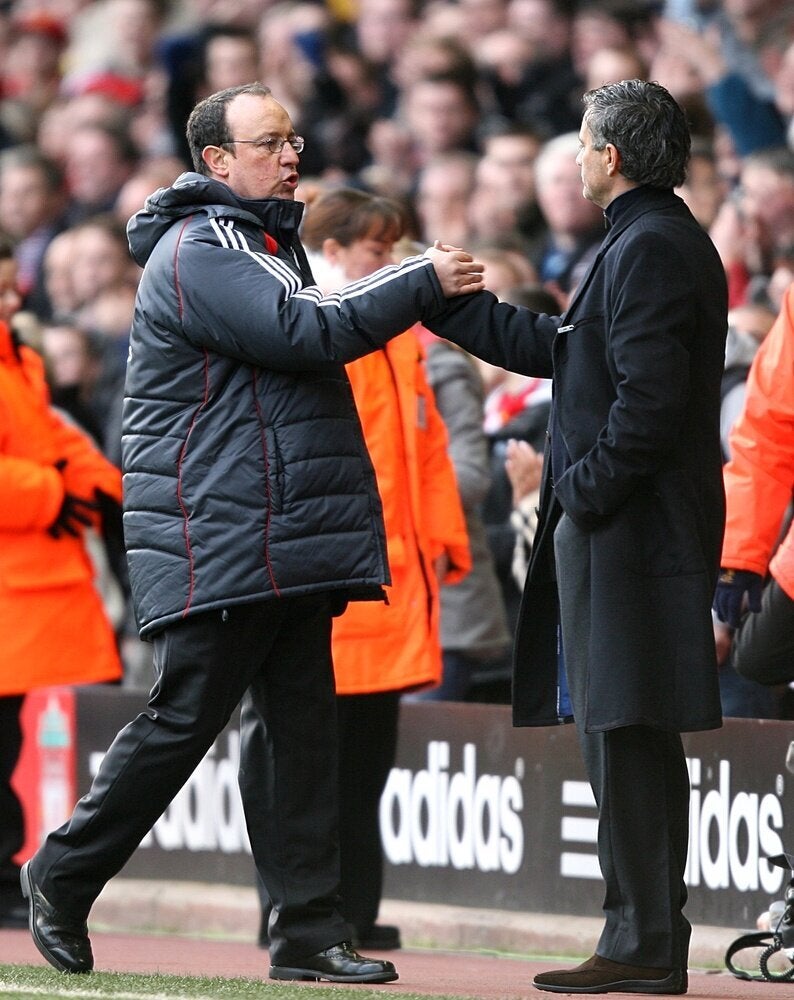 Rafa Benitez and Jose Mourinho Through The Years