It looks like any post-party shot, a group of merry friends lying on the grass, waving drinks, football scarves and generally enjoying themselves.
But closer inspection reveals what some believe is a ghostly apparition - possibly holding a baby - standing in the window of the house directly behind them.
The house in question, in the historic Shropshire town of Wem, is uninhabited and surrounded with scaffolding - raising the question as to just whom or what could be lurking within...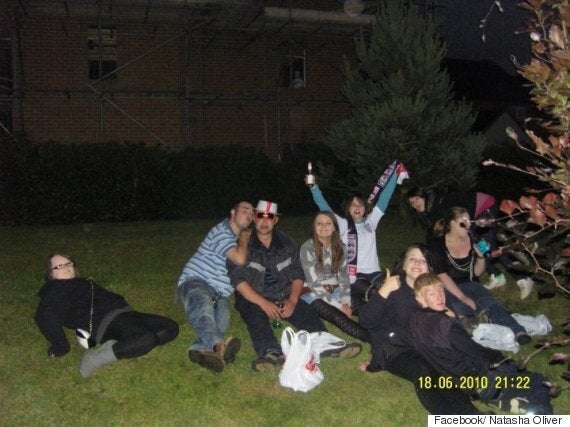 Natasha Oliver took this picture of her friends five years ago after a World Cup match
Natasha Oliver posted the image to Facebook, explaining it was taken after a World Cup game and that the five-year-old mystery remains unsolved.
She told The Mirror: "Someone realized there was a weird figure in one of the photos and we thought it was kind of freaky. The boys decided to go and climb the scaffolding of the building but there was nothing there.
"It's on the site of an old wood yard so there would have been people working here. It could be any one of the workers. It looks maybe like a lady holding a baby."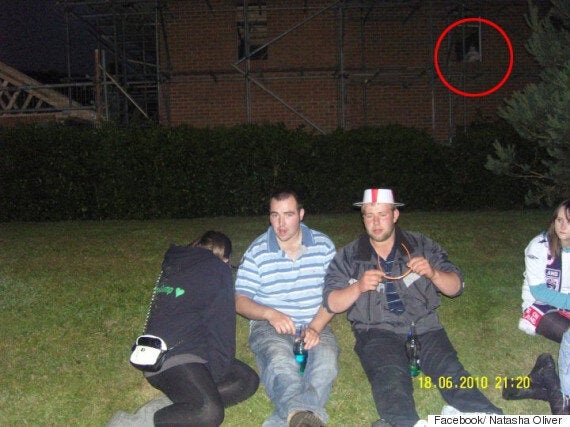 Oliver believes the apparition could be a woman holding a baby
The figure, dubbed the Wem Ghost, sparked international headlines and rumours flew that the apparition was 14-year-old Jane Churm, who accidentally started the great fire of Wem in 1677.
The mystery was solved in 2010 when Shropshire Star reader Brian Lear found a postcard of Wem stamped in 1922 which showed an identical-looking little girl standing in a doorway, thus proving it was a fake.
According to the Telegraph, the Wem Ghost led to a plaque being placed on the newly built town hall and the town was briefly renamed 'Ghost Town', attracting hundreds of tourists every year.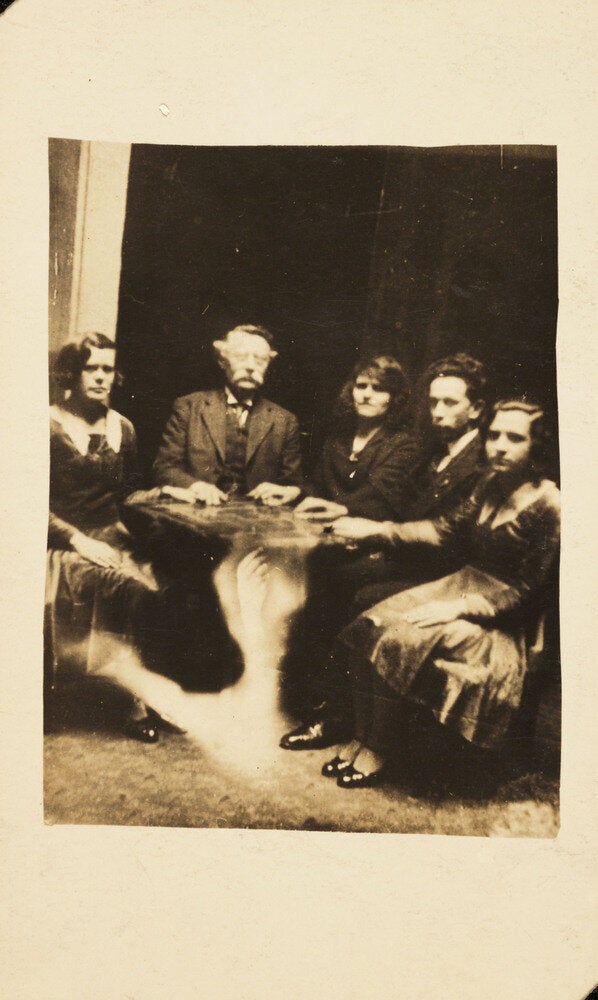 Vintage Pictures Of 'Ghosts'