The moment a three-year-old girl born without arms met and hugged a pilot who has the same condition, was captured in a heartwarming photograph.
Ruth Evelyn's mother drove six hours on 24 July so she could meet 32-year-old pilot Jessica Cox.
The meeting was filmed as part of a documentary called Right Footed, which follows Cox's story as she overcomes many obstacles to become a pilot.
Cox told ABC news "That picture clearly showed that you don't need arms to embrace someone. It was special that we could feel the same, mutual feeling - what a hug is without arms."
The toddler's mother, Karlyn, from Minnesota said she drove her daughter to meet Cox because she wanted her to see that not having any arms doesn't restrict her as much as she thought it does.
The Right Footed Facebook page also shared a touching video (above) of the pair spending some personal time together.
Cox showed Evelyn how she is able to write with her right foot.
She wrote on a piece of paper: "RE. You can do anything. Your right-footed friend" while the three-year-old watched in fascination.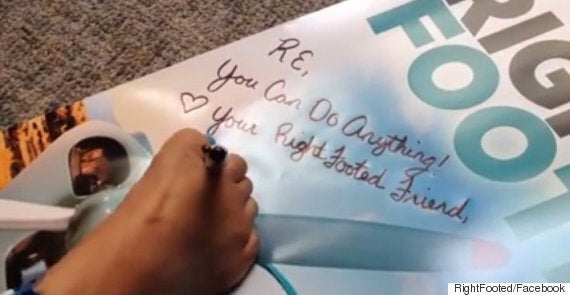 She wrote: "Meeting my mentor had the same effect on me!
"Many people enjoy my speeches and I hope they take something away from it. I hope the same will be true for Right Footed A documentary. But this is why I do what I do."
Directed by Nicholas Spark, the documentary on Jessica Cox follows her as she serves as a mentor, motivational speaker, and advocate for the alternately abled.
You can watch the trailer below.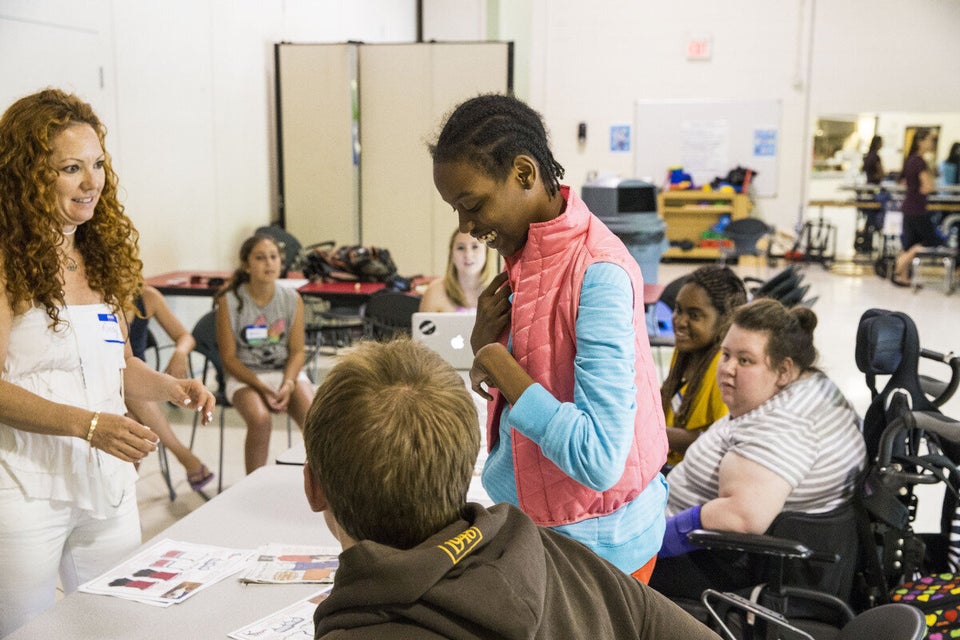 Designer Mom Campaigns For Disability-friendly Clothing For Kids