The Griswolds are at it again, with 'Hangover' star Ed Helms and 'Anchorman's Christina Applegate joining forces to take the family on the road for another ill-fated adventure in 'Vacation'.
Watch Ed Helms in action in our exclusive video feature above...
Following in his father's footsteps and hoping for some much-needed family bonding, a grown-up Rusty Griswold (Helms) surprises his wife, Debbie (Applegate), and their two sons with a cross-country trip back to America's "favorite family fun park", Walley World.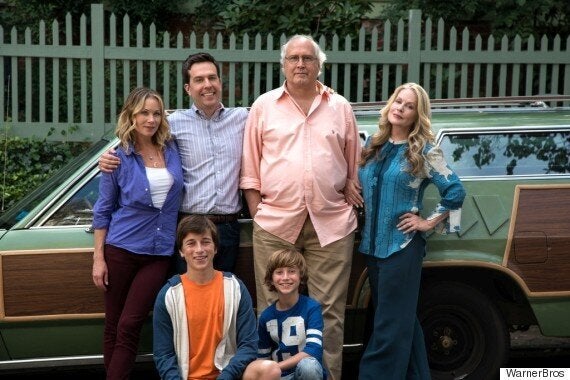 Rounding out the cast are Leslie Mann as Rusty's sister, Audrey; Chris Hemsworth in the role of Stone Crandall, Rusty's irritatingly successful brother-in-law; and Skyler Gisondo and Steele Stebbins, who play Rusty's sons, James and Kevin. Chevy Chase and Beverly D'Angelo reprise their roles as Clark and Ellen Griswold from the classic 'Vacation' comedies.
'Vacation' comes to UK cinemas on 21 August. Watch the trailer below...
Related