Former CBeebies host Sarah-Jane Honeywell has posed nearly nude as 'mother Earth' after teaming up with PETA to highlight the benefits of going vegan.
Honeywell, 41, is eight months pregnant and wore only nude pants with her bump painted as the Earth while standing in London's Trafalgar Square holding a sign that read:
"Vegan – for animals, my health, the planet and future generations."
Speaking about her decision to be vegan, Honeywell said: "I want to tread lightly on this Earth so that others – hopefully, my son's own son or daughter – will be able to enjoy it, too.
"I also want to be healthy, strong and energetic for my son and I can do that simply by choosing plant-based meals."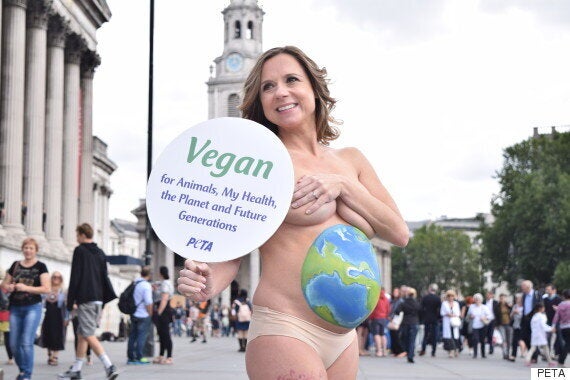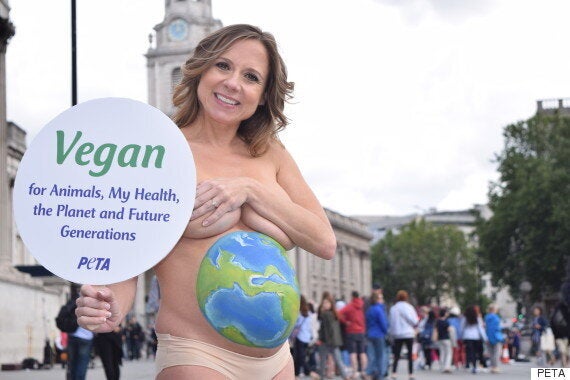 Honeywell and fiancé Ayden Callaghan (a.k.a Joe Roscoe in Hollyoaks), announced in May 2015 they were expecting their first child together.
PETA (People for the Ethical Treatment of Animals) is an organisation dedicated to protecting the rights of animals.
The charity states going vegan is the "single most important thing that we can do to protect the planet", as well as claiming the health benefits include a reduced risk of suffering from heart disease, cancer, strokes, diabetes and obesity.
This wasn't the first time Honeywell teamed up with PETA and decided to take her clothes off.
In 2011, the former TV presenter laid nude on a giant plate on World Vegan Day to promote kindness to animals.
The aim was so ask passers-by to relate to "who" is on their plate.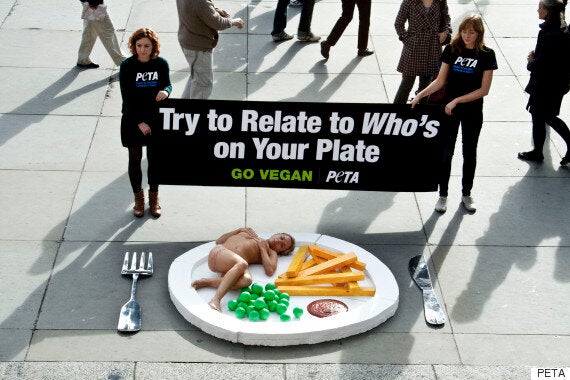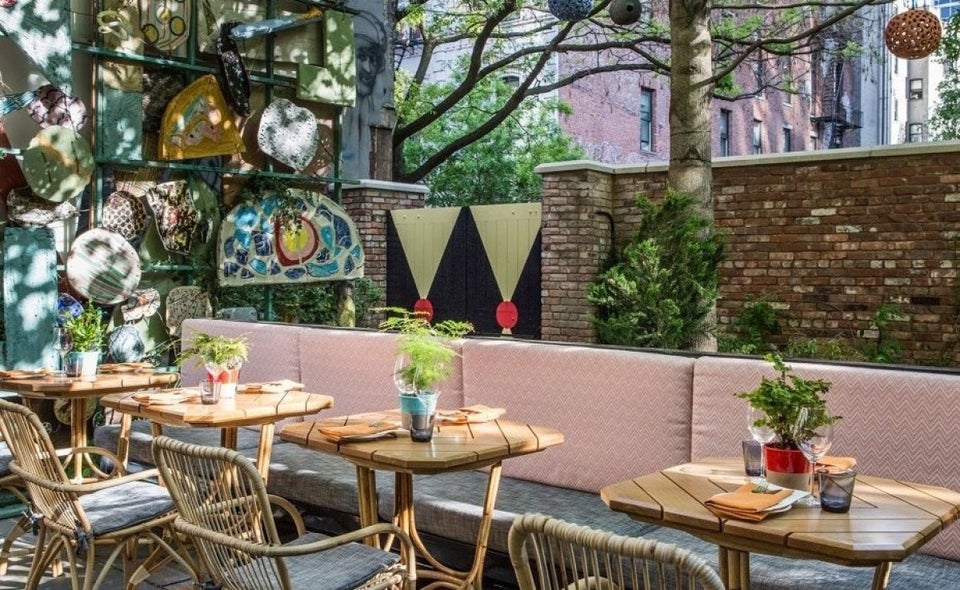 15 Restaurants for Traveling Vegans