A 92-year-old woman has awoken from the 'dead' in a refrigerated room at a funeral home in Germany.
A worker at the funeral home discovered the woman alive after hearing her shrieks from the morgue.
The doctor who allegedly pronounced her death after a caregiver could not find a pulse, is being prosecuted for negligent bodily harm.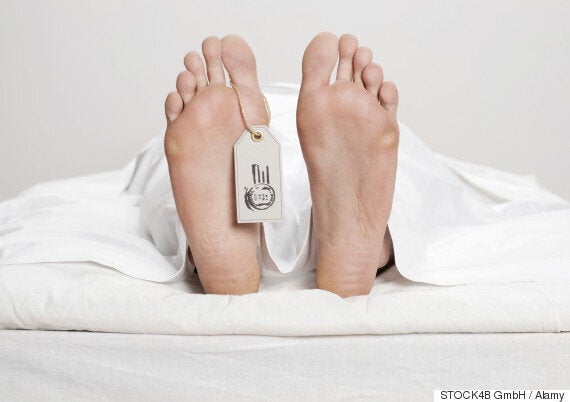 The 92-year-old woman died two days later in an unrelated incident (file photo)
The incident occurred in Berlin, in March.
Prosecutor Birgit Juergens claims the 53-year-old doctor, whose name wasn't released in line with privacy regulations, could face anything from a fine to prison time if convicted.
Juergens says the woman died two days later in a hospital from heart disease unrelated to the incident.
Last year a similar incident occurred when a 91-year-old woman shocked hospital staff by "coming back to life" - 11 hours after she had been declared deceased.
She "woke up" inside her body bag in the town of Ostrow Lubelski in eastern Poland, two days before her funeral was due to be held.