Simon Cowell has revealed his concerns over how his young son will sound when he learns to speak, due to the various accents floating around their family home.
SEE MORE:
The British music mogul's one-year-old son, Eric, has an American mum, which he says could lead to an interesting drawl when he begins to talk.
Speaking to the Daily Star, Simon confesses: "I have no idea what he is going to talk like, because his mum is American, I am English and a lot of the girls in my house are from the Phillipines."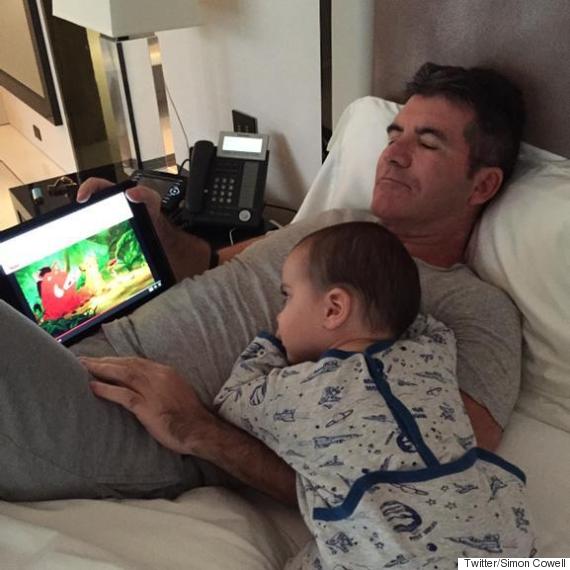 Simon and his son, Eric
Let's just side-step the fact there are "a lot of girls" in his house and move on quickly, shall we?
However, Simon goes on to admit that Eric's biggest influences could end up being his beloved dogs, Squiddly and Diddly, adding: "He spends most of his time with Squiddly and Diddly. He is going to end up barking."
Now, Si, you've been vocal about your love of 'The Jungle Book' on several occasions, but you need to draw the line somewhere, and allowing your pets to teach your son how to talk is probably a good start…
Last week, Simon revealed the extent of his love for Squiddly (and, indeed, Diddly), telling reporters that he was planning to have crash helmets made for his mutts, to prevent them being attacked by savage seagulls
.
Adorable, but ridiculous.
Simon, who became a dad for the first time last year, has reportedly been dishing out fatherly advice to One Direction singer Louis Tomlinson, who is currently expecting his first child, with American stylist, Briana Jungwirth.
LIKE US ON FACEBOOK | FOLLOW US ON TWITTER