'The Apprentice' fans have rushed to pay tribute to Stuart Baggs, following the confirmation of his death at the age of 27.
READ MORE:
The star's death was confirmed on the Isle Of Man by police, who discovered his body at an address on Central Promenade in Douglas.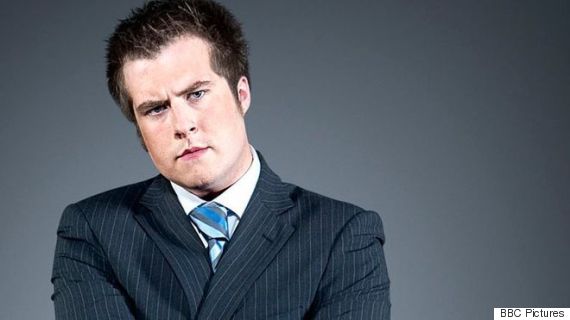 Stuart Baggs
Within minutes of the sad news, Twitter users - including Lord Sugar - rushed to pay tribute to Stuart, who became one of the show's most memorable candidates in 2010.
Alan Sugar paid his respects to Stuart, labelling him a "stand out character" from the reality TV show:
terrible news Stuart Baggs has died. My sincere condolances to his family and friends RIP one of the stand out characters of the apprentice

— Lord Sugar (@Lord_Sugar) July 30, 2015
A number of other celebrities have tweeted, including 2013 'The Apprentice' candidate Luisa Zissman:
RIP one of my fav ever Apprentice contestants Stuart Baggs "The Brand" he has joined the 27 club. What a tragedy. 💔

— Luisa Zissman (@TheLuluLife) July 30, 2015
Really sad news about Stuart Baggs. I loved him on The Apprentice and he helped me out with some radio bits too. He was a really nice guy.

— Matt Edmondson (@MattEdmondson) July 30, 2015
Just heard the sad news that Stuart Baggs has died. His "I'm a whole field of ponies" line was one of my fav ever from The Apprentice. RIP x

— Dr Leah (@DrLeahTotton) July 30, 2015
July 30, 2015
Devastating news about Stuart Baggs. Probably the greatest ever cast member of The Apprentice #StuartBaggsTheBrand

— Stevie Johnson (@StevieJ_23) July 30, 2015
Lost a friend and a great human being today - He will be forever missed - Thoughts and prayers to Stuart Baggs family

— Harry Radford (@Harry_Radford) July 30, 2015
A police spokesperson stated that the cause of Stuart's death is currently "unknown", but added that there was "nothing to indicate that his death is criminally suspicious at this time".
Stuart shot to fame on the sixth series of 'The Apprentice' in 2010, when he became the youngest contestant to appear on Lord Sugar's show.
He dubbed himself "Stuart Baggs The Brand", and became famous for his memorable one-liners, including the memorable "Everything I touch turns to sold".
LIKE US ON FACEBOOK | FOLLOW US ON TWITTER