From a topless 17-year-old Kate Moss straddling Marky Mark, to thatJustin Bieber ad, Calvin Klein is no stranger to provocative campaigns.
That's why we weren't at all surprised by their new fall 2015 campaign inspired by none other than sexting... because obviously that's what all the kids are into these days.
But one major draw of the new fashion shoot is the fact same-sex couples appear together - for the first time in Calvin Klein's campaign history.
The image starring male models Reid Rohling and Ethan James Green will even feature on brand's prominent billboard on Houston Street in Soho, New York.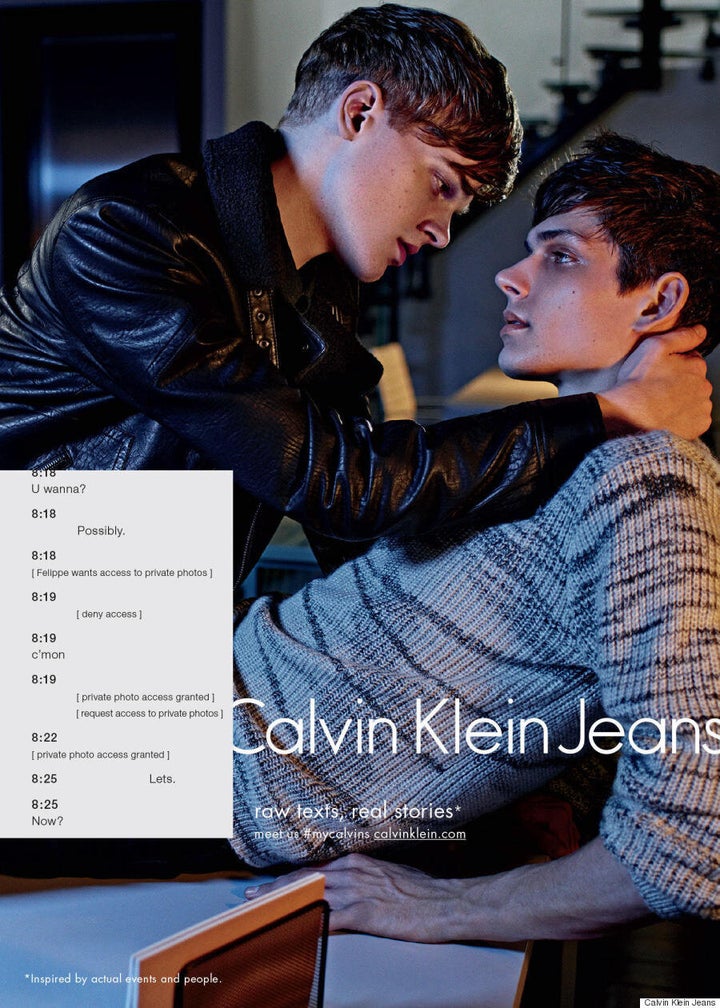 According to a press release, the Mario Sorrenti-shot images are a "sociological experiment turned fashion campaign," and provide "an editorial narrative of how a modern generation uniquely approaches sexual connection in a digital world."
Calvin Klein Jeans has a long history of combining sexual energy with cultural relevance," Melisa Goldie, chief marketing officer at Calvin Klein Inc. told Women's Wear Daily.
"Our past campaigns have been more image-driven and this one was about starting a conversation through provocation."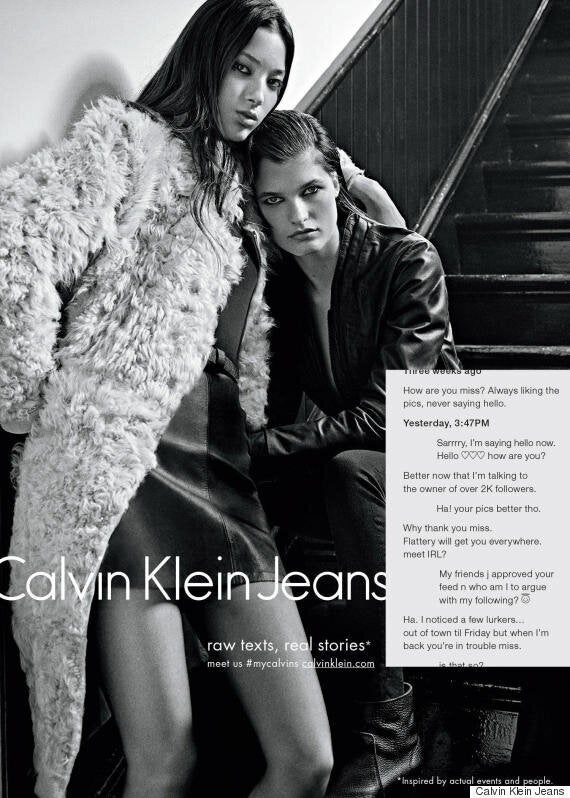 NY Mag noted that the campaign "feels like a step forward" for Calvin Klein, and we have to commend the brand for including more diversity.
A spokesperson from LGBT rights organisation Stonewall told HuffPost UK Style: "Same-sex couples wear jeans too, and so it's great to see this represented in Calvin Klein's latest campaign.
"It's brilliant to see increasing diversity within advertising and branding. We hope this continues, and that similar campaigns embrace and represent all parts of the lesbian, gay, bisexual and trans community."
But it seems not everyone is a fan of the shoot.
Dating and relationships blogger The Guyliner told HuffPost UK Style: "Is this a breakthrough, a victory for equality? Or is it maybe a tired old pants-peddling brand appropriating gay culture to sell a few more bottles of posh pong?
"The use of sexts and, in the case of the same sex couple, hookup apps, feels like a trendy vicar desperately trying to look fab and groovy with the street kids. So tech-savvy! 'Raw texts'? I'd say it's more overcooked than anything."
See the full shoot below: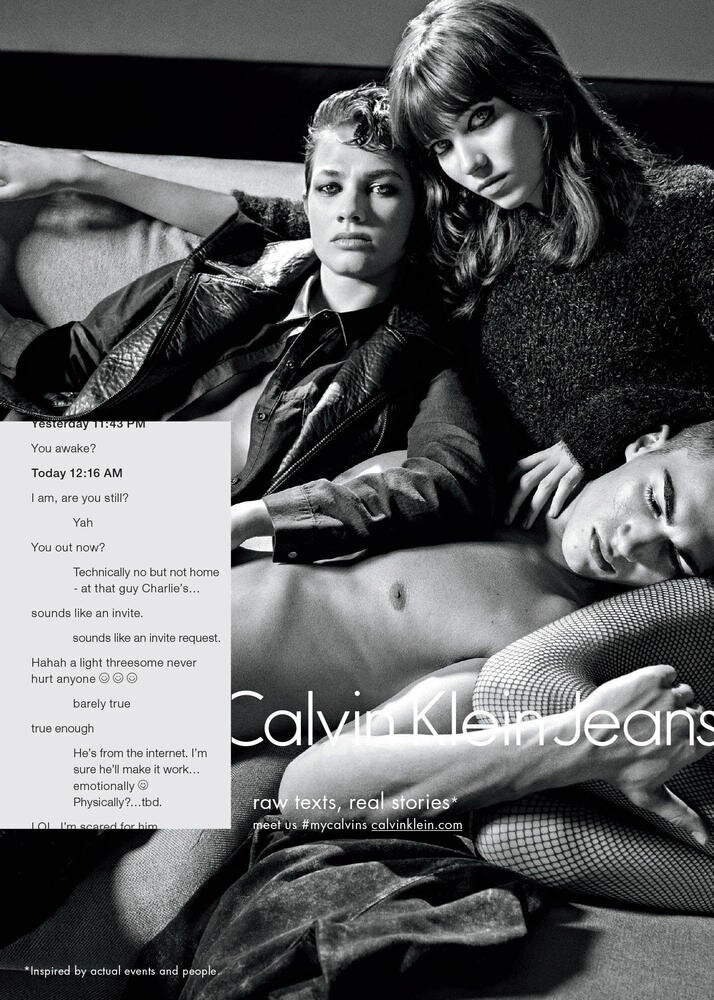 Calvin Klein Jeans Fall 2015
Related