When 'Great British Bake Off' returns to our living rooms next Wednesday, one person who won't be tuning in is Katie Hopkins.
The controversial pundit tells HuffPostUK of her lack of interest in no uncertain terms.
"I don't give a shit about baking," she says happily, "and I think people who do bake are obscure and peculiar. It's mostly full time mums who have nothing better than do, and also stay-at-home dads, which is shown by the 'Bake Off' lineup."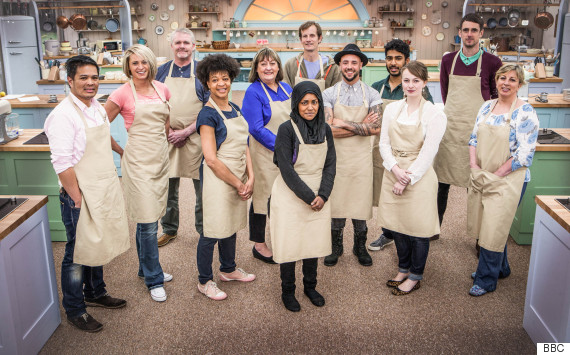 The Great British Bake Off returns this week, but Katie Hopkins won't be watching
This year's list of competing bakers was revealed earlier this week, and Katie's seemingly not impressed, saying of one candidate (unknown to us), "They managed to find a stay at home dad so emasculated, he's the Curious Incident of the Dad in the Playground."
Katie explained that she is no politician, claiming she merely expresses the thoughts of "most of England" when she questions the diverse lineup of the contestants.
"You show anybody today the lineup of the 'Great British Bake Off', and you won't get an honest answer out of anyone, but it'd be super interesting," she says.
"The gut reaction of most of England to that lineup is 'Is it the British Bake Off?' 'What's she doing there? Is this the British Bake Off, or... ' and so all I have to do iterate that, and they will think she's voicing what we think. I'm voicing also what I think. God really, so BBC."
Katie, whose show 'If Katie Hopkins Ruled the World' will debut next week, is confident she can sustain her level of audience-dividing opinions with her Sun column, and her TV appearances.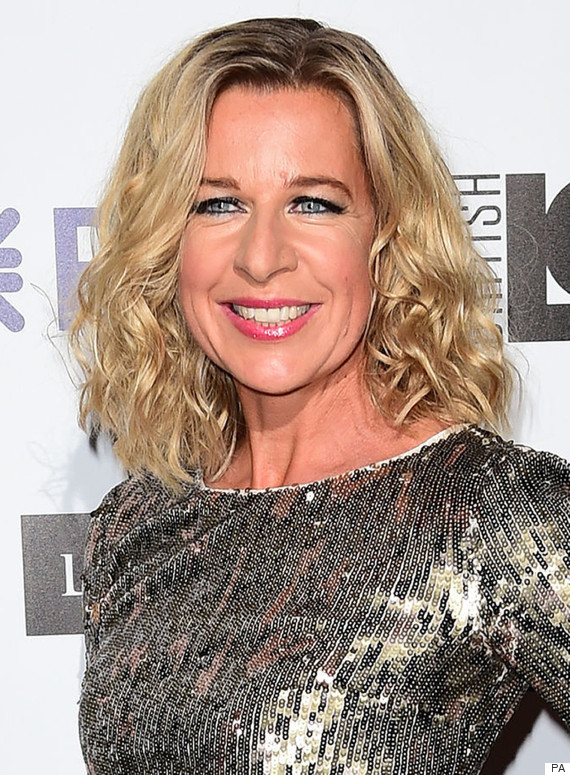 Katie Hopkins is no fan of 'Great British Bake Off', returning to screens next week
"I think I can. People told me, 'Your five minutes of fame will be up tomorrow' and 10 years later I'm still here. The tolerant are becoming increasingly intolerant and unless you have the beauty pageant answer, you are no longer part of that tolerant society, and so there is a space for someone like me, who's merely iterating things vast swathes of what the population think."
She cites the recent problems with migrants in Calais as proof of her common sense.
"What's happening today? People are up in arms about Calais. People are beating them back with batons, but I'm still the baddie for suggesting they needed to stop the boats before they left.
"Who's in the right and the wrong, the French with their batons, or me writing a piece suggesting they not be allowed to leave the shore? I would think it was me with a bit of forward-planning."
Katie seems to be most proud of her skills in communicating her messages to huge numbers of people, whether she's sharing her fears for her children as she faces brain surgery for her nocturnal epilepsy - which she did her with her moving open blog to them on the Huffington Post - or causing furrowed brows at the UN with her Sun column describing migrants as "cockroaches".
Although Katie says now she would take back her use of the word, she's not unhappy that her opinions were received on high.
"You've got the head of the UN talking about my column in the UK, that's pretty impressive. If that's his biggest concern is one of my columns in the Sun, if that's the top concern of the head of the UN, then you have to question politicians really, not me, I'm just sending messages."
"if you can iterate emotions at that level, then that's a bit of a natty thing to do."
'If Katie Hopkins Ruled The World' starts on Thursday at 9pm on TLC channel.
LIKE US ON FACEBOOK | FOLLOW US ON TWITTER