Cecil the Lion's story was given a further twist following conflicting reports that his brother Jericho had been shot dead by poachers in Zimbabwe.
The Zimbabwe Conservation Task Force charity said in a Facebook post that it been informed that Cecil's brother had been shot dead at 4pm (3pm BST) in Hwange National Park.
But Brent Stapelkamp, a field researcher with Oxford University's Wildlife Conservation Research Unit (WildCRU) who is monitoring the cat, said that his collar data "suggests he is alive and well".
American dentist Walter Palmer, from Minnesota, sparked outrage around the world when he killed popular 13-year-old Cecil last month.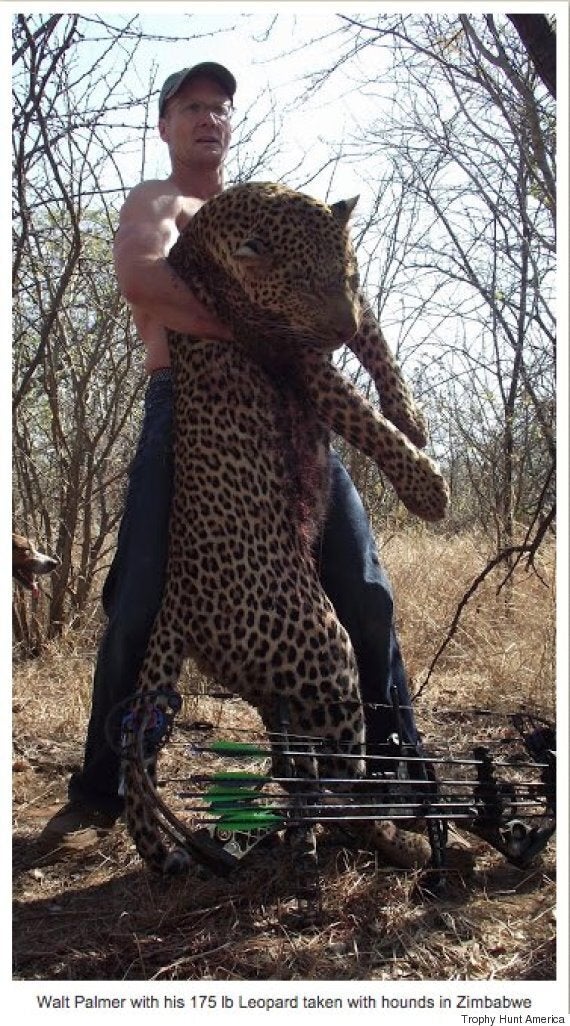 Palmer was previously described as an "elite hunter" in a 2009 New York Times article
Zimbabwean wildlife authorities announced that they had suspended the hunting of lions, leopards and elephants in an area favoured by hunters.
Bow and arrow hunts have also been suspended unless they are approved by the National Parks and Wildlife Authority's director.
The death of another lion in April is being investigated after the authority received information this week.
Zimbabwe is seeking Mr Palmer's extradition from the United States on illegal hunting charges.
Related