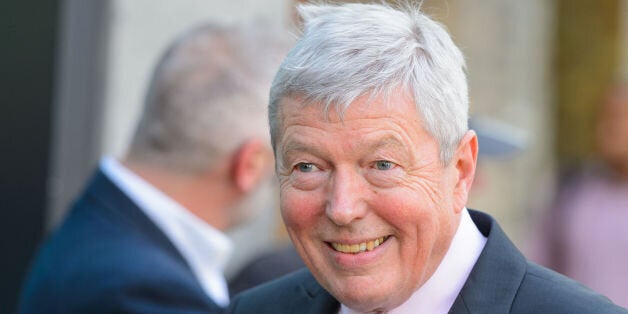 Former Home Secretary Alan Johnson has decided to back Yvette Cooper's bid to become the next Labour leader, The Huffington Post UK has learned.
The endorsement of one of the party's 'big beasts', due to be publicised this week, is a huge coup for Ms Cooper's campaign as she vies with Jeremy Corbyn, Andy Burnham and Liz Kendall in the race for the top job.
Mr Johnson, who had been urged by some MPs to run himself for the leadership, has previously said he wanted to see how the race progressed before plumping for a particular candidate.
In an interview with HuffPost UK recently, he made clear he "genuinely wanted to watch and listen and see the television debates and how they responded to questions, how they dealt with some difficult issues".
Mr Johnson stressed that he will not be backing Mr Corbyn, admitting that their politics were so far apart that "Jeremy Corbyn would fall to the floor with shock if I said he should get it".
But he had refused to say whether he would opt for Ms Kendall, Ms Cooper or Mr Burnham, declaring 'they've all got their pluses'.
Yet perhaps in a bid to counter the surge in momentum for the Corbyn campaign, Mr Johnson has now decided to back the Shadow Home Secretary as the best choice for to win the next general election in 2020.
Mr Johnson, who was recently appointed as the head of Labour's 'Yes' campaign for the forthcoming EU referendum, has served as Home Secretary, Education Secretary, Health Secretary, Trade and Industry Secretary and Work and Pensions Secretary and is highly respected across the party.
As a regular on BBC1's This Week programme, he also has a public profile greater than many on the Opposition frontbench.
Ms Cooper's campaign will hope that his endorsement underlines her claim to be the best potential Prime Minister in the leadership race.
Her supporters believe she is the main rival capable of defeating Mr Corbyn if she gets into the top two candidates in the election, mopping up second preferences of the other contenders.
A spokesperson for Ms Cooper's campaign refused to comment directly on a possible endorsement from Mr Johnson, but added: "We are getting support from all areas of the party and welcome that support."
Recent polls of party members put the veteran leftwinger in the lead and he has amassed the largest number of nominations of local constituency Labour parties.