Sarah Harding has spoken about the negative criticism she received over her appearance on 'Coronation Street' last month.
READ MORE:
The former Girls Aloud singer enjoyed a short stint in the soap, playing Joni Preston, the new wife of Tracy Barlow's ex-husband, Robert.
However, her debut episode wasn't exactly met with the warmest reception and, despite talk of her staying in the soap for longer than her initial four episodes, it was confirmed last week that Sarah would not be returning to the cobbles.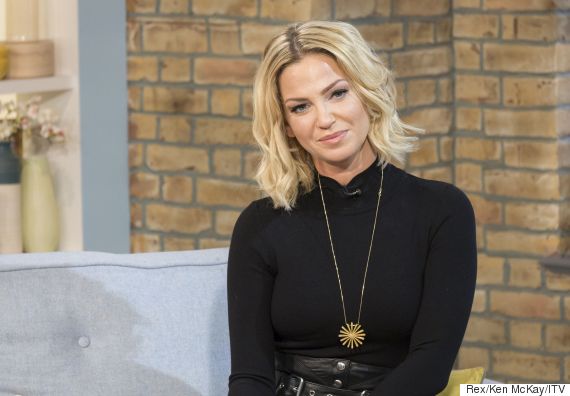 Sarah Harding on 'This Morning'
Addressing the negative response on Monday's 'This Morning', Sarah admitted she was unfazed by it all, explaining: "I try not to pay any attention to that. If you're going in as a known face, you're always going to get flak. If anything, I turn all that into a positive energy. It just makes me more determined.
"It made me happy anyway, never mind what anyone else thought! Everyone's going to have an opinion at the end of the day.
"You can't please everyone but I had a laugh doing it. Everyone was so lovely to me and I enjoyed my time there and now I'm moving on."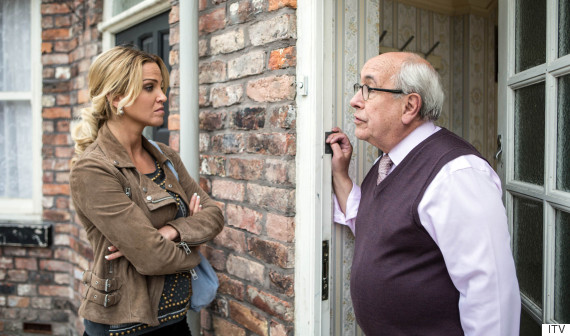 Sarah on the cobbles
Last month, Sarah spoke to HuffPost UK about how she deals with negative criticism, saying: "As long as you're happy in yourself, and your career and you're doing everything you can to make yourself happy, why bother with anyone else's negativity? I think more people should think like that."
Having now put her brief soap appearance behind her, Sarah is currently gearing up for the release of her debut solo single 'Threads', which goes on sale on 7 August.
Watch the music video for the track below:
LIKE US ON FACEBOOK | FOLLOW US ON TWITTER