London's commuters are to face the misery of a second tube strike in weeks after it was confirmed there would be 24-hour industrial action from Wednesday evening in a row over the night Tube.
The long awaited 24-hour service, which will operate from September, has been dogged by an argument over pay.
The strike is scheduled to start on Wednesday (August 5) at 6.30pm. The unions were reviewing the latest offer from Transport for London but one of them, Aslef, has rejected it and is going ahead with the strike.
Unite, one of the unions representing London Underground staff, claimed a "revised" deal over workers' hours and conditions proposed by London Underground did not go far enough in addressing the issues that would arise from the change to the service.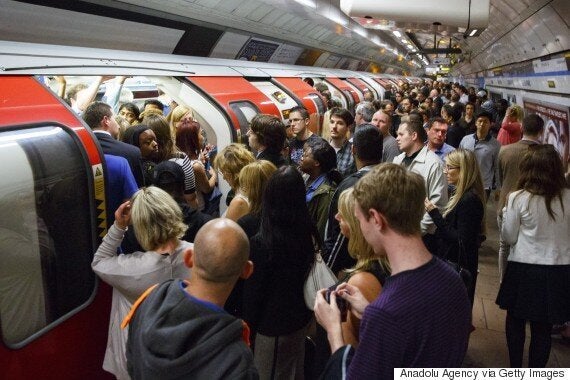 You won't be doing this on Thursday
The union said it threatened to upset the work-life balance of its workers that will be affected by the demands of the night Tube.
The new deal, Unite said, did not address these issues and did not improve upon the original pay increase offer of 2%.
Steve Griffiths, chief operating officer for London Underground, disagreed with Unite's complaints, arguing that the real balance must be found in negotiating a deal which "addresses all of [the unions'] concerns, rewards our hard-working staff and remains sustainable and affordable."
Aslef, another union, said its members "overwhelmingly" felt the deal offered was unacceptable.
In a statement, they said: "The main concern is the complete lack of firm commitments on work life balance for train drivers.
"Our members want guarantees on the number of weekend rest days they will have under both the interim and long term arrangements for night tube. Vague phrases like 'will seek to mitigate' and 'will explore' are simply unconvincing."
The union accused Boris Johnson of being "pig headed" in his commitment to launch the night tube from September 12 and not consider postponing it so negotiations could continue.
The union's statement added: "We genuinely regret the disruption this will cause. But the blame for this must rest with the pig headed determination of the Mayor to insist on a September launch instead of allowing more time for a negotiated settlement to be reached."