Editor's Note: Since we published this story, which was provided to The Huffington Post UK by PA Real Life Features, it has emerged that some of the information provided was incorrect.

According to PR Week, Esme De Silva is, in fact, a senior account executive at London agency Fuel PR named Leandra Cardozo, who works on the Odaban account.

PA editor-in-chief Pete Clifton told PR Week: "We took the story in good faith, and we would never have provided it had we known we were given inaccurate information. We have contacted our customers who used the story to let them know and we apologise for any inconvenience caused.

"We endeavour to have a robust relationship with PR agencies and ensure all appropriate checks are made with stories. However, there is often an element of trust involved."

Gillian Waddell, managing director at Fuel PR, maintains that everything in the article is correct apart from the name of case study's identity: "We provided a press release about an embarrassing personal condition and in line with the case study's request, we kept her identity private as we would do in all cases with all case studies, requesting discretion and privacy when discussing a highly personal, complex and deeply private health issue."

The Huffington Post UK apologise for any misinformation.
A 25-year-old woman has spoken for the first time about how she was forced to take six months off work – because she could not stop sweating.
Esme De Silva's anxiety over the excessive sweating she had suffered since her teenager years grew so severe, she took a sabbatical from her job in public relations.
De Silva, of Maidenhead, Berkshire, said her self-esteem was at an all time low after struggling with years of cruel comments and nasty looks from strangers.
But now, she is finally on the road to rebuilding her confidence – and is even engaged.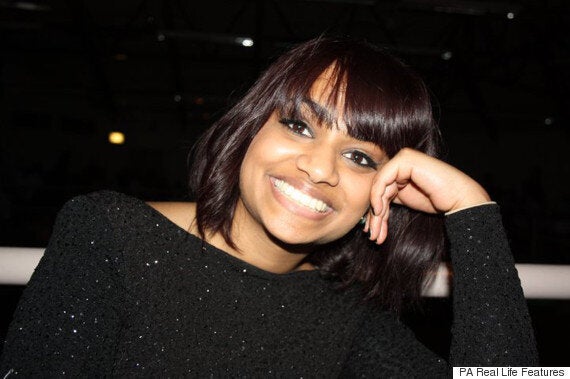 Esme De Silva, 25, suffers from hyperhidrosis
"I got teased at school because of my sweating and, over the years, I built up a paranoia that people were talking about or laughing at me," she said.
"The sweating took over my life. At school, I had to wash my uniform every single night and make sure I always had spray, deodorant, perfume and a change of clothes in my bag.
"Shopping can be a nightmare. I have to be really careful with materials as anything synthetic makes the problem ten times worse, but that's what most high street clothes are made from.
"Travelling also had an effect. I'd come up from riding on the tube feeling soaked and really self-conscious."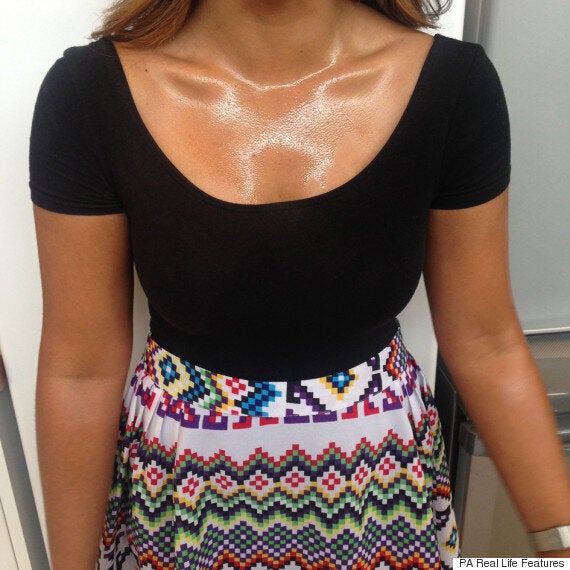 By 2014, De Silva's anxiety around her hyperhidrosis – or excessive sweating – had become so unbearable she took a six month sabbatical from work.
With her confidence in tatters she began to feel depressed, and the long term relationship she was in at the time broke down.
"I was a nervous wreck at work," she said. "I felt like I couldn't do my job to the best of my ability.
"All I could think about was whether or not people were staring at me. I was so paranoid the sweat was visible through my clothes and on my hands and face."
Over the years, De Silva has had a string of consultations with doctors, who tried everything from changing her diet to wearing armpit shields to absorb excessive sweat, but nothing worked.
When medics suggested the next step was to explore the option of injecting De Silva's armpits with Botox, she began researching alternative treatments.
"I couldn't bear the idea of injections," she revealed.
De Silva explained how a friend taught her about Odaban, an antiperspirant applied overnight to help combat excessive sweating.
Since using it, the 25-year-old says she has found a new lease of life. She has begun a new freelance career and is even planning her wedding to fiancé Anthony, 26, who proposed when the pair holidayed to Cuba at the end of 2014.
"It did me good to take some time out and work through my anxiety," she said.
"I feel like a different person now. There's no pressure or paranoia that people are talking about me. I don't have to worry about sweat soaking right through my clothes as it did before.
"My condition had a massive effect on previous relationships but now I can relax and plan my future with Anthony."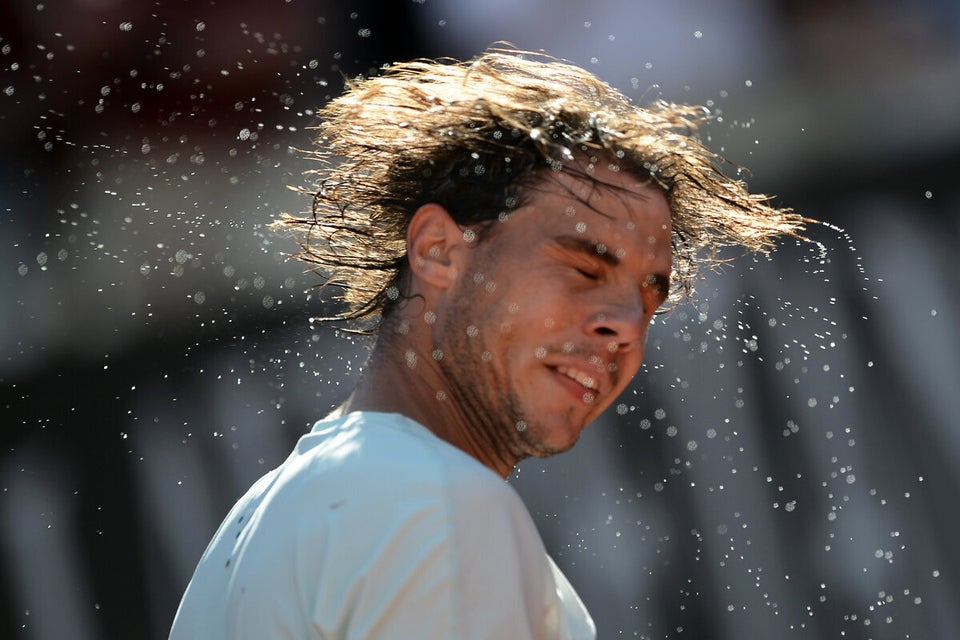 Normal Vs. Abnormal Sweating