Universities have a duty to protect their female students from rape, particularly as they are paying such high fees, an MP has said.
Nicola Blackwood, chair of the House of Commons' science and technology committee, says universities are failing to deal with the "significant problems" for women on their campuses.
"When women are at risk on campuses they look to their universities to take action to protect them and they are not getting that action," Blackwood told the Telegraph. "I find this inexplicable.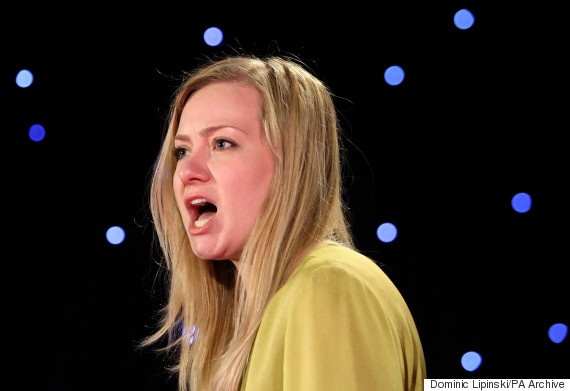 Blackwood says she has heard of incidents which have been reported, but then disappeared "into a black hole"
"These kind of incidents are happening on university campuses and universities advertise themselves as having a pastoral role…Students are paying big fees, and they have a right to expect pastoral care."
Blackwood is urging universities to take action, saying institutions shouldn't just leave it to the police to handle.
"Often I hear of these cases where somebody reported and it just went into a black hole," she added.
Read More:
Recent research found almost half of universities don't have a formal policy on sexual harassment, with one institution telling students speaking to their attackers is the "preferred" approach.
A 2013 report by the National Union of Students (NUS) into lad culture on campus revealed half of students have experienced "prevailing sexism, laddism and a culture of harassment", with some even dropping out as a result.
The following year it emerged one in four students had been subjected to unwanted sexual advances, with more than a third of female students facing inappropriate touching and groping.
The same year, a Cambridge University Students' Union survey revealed nearly a third of its students had been sexually assaulted.
The National Union of Students' research found only one in 10 institutions had a policy covering the display of sexist and discriminatory material, while many put the onus on victims to resolve matters "informally" - as opposed to seeking help from their university or the police.
"There is a real danger these policies are forcing victims rather than institutions to take responsibility for addressing difficult situations," the Fight Against Lad Culture report read. "The findings.. reveal a startling lack of provision, training, and support across institutions and students' unions."
Earlier this year, Yvette Cooper described revelations that a third of female students are discriminated or harassed at university as "disgraceful".
A survey of female students at UK universities found one in three had experienced discrimination or sexual harassment, with more than half of the incidents occurring on campus. Of those victims, 93% did not report their experiences.
One female said her case was dropped by the police "after pressure from the university". Another dropped out of lectures to avoid seeing the perpetrator, who had no action taken against him, despite the female student lodging a complaint.