Ashley Brown, 26, who shot to fame in 2009 when she came fourth in Britain's Next Top Model, picked up a gold, silver and bronze, and "watched through tears" as her kids won further medals.
Her daughter Alysha, 10, grabbed a bronze and her son Jay, seven, was crowned World Champion after defeating a highly-rated Japanese fighter in the final.
Brown, from Armadale, West Lothian, who has been performing taekwondo since she was seven years old, started training in January after taking two years out of the sport.
She said: "I've only trained for seven months in [the last] two years and I ended up getting over to the World Championships.
"I was picked for the Scotland women's team and ended up getting a gold, silver and a bronze, I was shocked." The mother-of-two got her first taste of modelling success in 2008 when she was crowned Miss West Lothian.
The then 19-year-old was already used to performing under pressure, having been a junior taekwondo world and European champion when she was younger.
In 2009, she became a household name during her stint on Britain's Next Top Model.
Since then, Ashley has started up her own modelling school and put her fame to good use, fronting anti-domestic violence campaigns, highlighting the dangers of binge-drinking and helping distribute personal safety alarms.
She appeared on America's Next Top Model: The British Invasion in 2012 but was eliminated after episode five.
But after taking two years out from sport Brown was keen to get back in taekwondo - this time, with her children by her side.
Speaking about the championships, Jones said: "I wasn't going into it thinking I was going to win, I was doing it for more experience.
"I then ended up winning, but the best thing about it was that my kids could do it and I got to watch them compete.
"But it's horrible watching. I was in tears watching my kids fight, but they did amazing." Brown said: "You're never more proud than when you see your kids do well. It was unbelievable. I was more nervous for my kids competing than I was myself.
"For all the hard work they've put in, I just burst into tears. Seeing my kids going up and getting medals in a competition with such high standards, it was just unbelievable.
"My little boy is not even a junior and he was put forward to compete and became a World Champion.
"He was the youngest boy world champion and ended up beating the Japanese champion.
"These countries only bring their best fighters. My little Jay isn't really experienced and I didn't want to see him getting beat.
"The little boy he was against was the Japanese champion for his weight.
"It was such a good fight to watch. It was like watching an adult fight, it was amazing. The technique from them both was brilliant.
"I told Jay when he went to the Worlds, 'just pretend you're a power ranger' and he went out and won.
"Jay was only six when he won and he was fighting under nines and was the youngest world champion." The family train at the Dojang, in Armadale, and are helped with their sessions by Brown's sister Nicole and father, David Brown, 52, who is an 8th Degree Black Belt and has recently been made President of Europe for the International Taekwondo Federation.
Jay and Alysha train three to four days a week while their mum will sometimes take on double sessions as well as squad training with the Scotland team.
Brown stopped fighting when she appeared on America's Next Top Model and she admitted juggling modelling and sports can be difficult.
She said: "I've been doing in-between shoots just now. I've recently done one with the Royal Highland Games and then some for weddings and bridal stuff so I was worried in case I got my nose broke.
"People get their nose broke all the time in this sport. It's not a pretty sport but you learn how to train and if you're good, you know how to keep away and not get in too close.
"To be honest my sport is way above my modelling at the moment, I would rather do my sports than modelling.
"My mum had told me to enter Britain's Next Top Model. I only went to the audition because she said she'd buy me a new outfit.
"That is so not me to prance about a stage. I was like a tom boy but I love makeup.
"I'm like two different people, I love taekwondo, I love hanging about with my dad, but then I love make-up and hair extensions so whenever I go to these competitions, my hair is done and I won't go looking a mess, but everyone know that's just me."
Brown's next fights will be in Ireland in November and Budapest in February.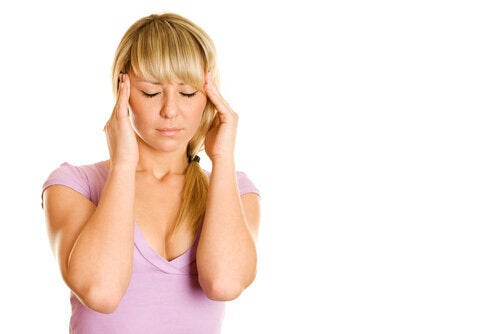 Seven Skills Martial Arts Can Teach You