Gordon Ramsay suffered an unfortunate cooking mishap during an appearance on James Corden's US talk show, when he accidentally started a fire in the middle of the studio.
The British chef was appearing on the show with his daughter, Matilda, to show American viewers how simple it was to cook a full English.
Regrettably, this proved not to be the case, and after putting his bacon directly onto the hob he was using to prepare the meal, he accidentally started a fire.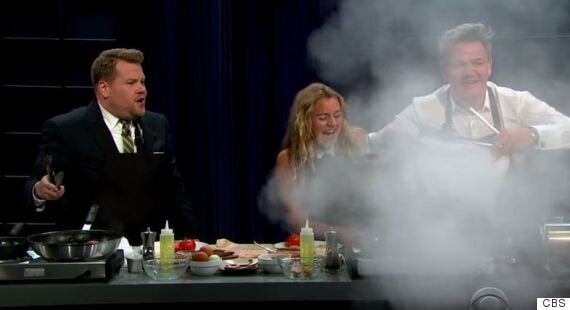 James's face was truly a picture
Gordon was able to put it out before things got too out of hand, but James's face was a picture all the same, while his teenage daughter was able to laugh the whole thing off.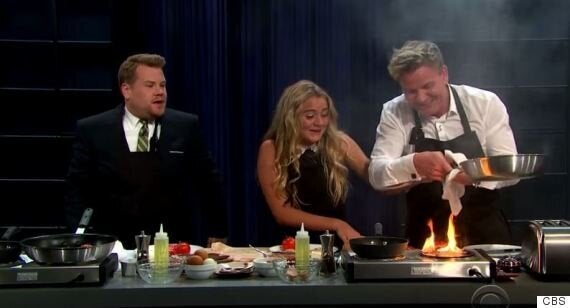 At the end of the segment, Gordon served up the full English, though that wasn't enough to erase the panic from James's memory, joking: "You're all clapping but that is not what a real chef would do. You are a joke at this!"
His guest then let it slip that this wasn't the first time he'd accidentally started a cooking fire at an inopportune moment, confessing: "We had the extraction at Claridge's go up in flames when the flames went a little too high and it ignited the canopy.
"We had to evacuate the whole hotel during the press launch for 'Ocean's Twelve'. I got such a bollocking!"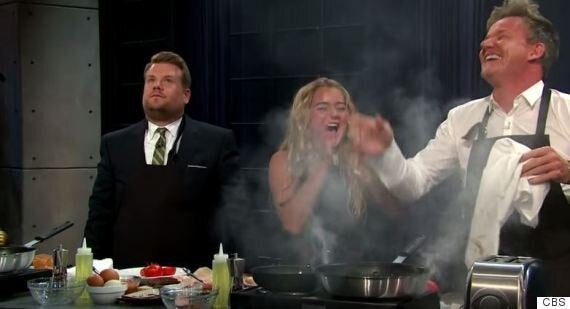 The memory of the incident looks like it may stay with James for quite some time
Matilda, who appeared on the show with her dad, recently announced that she had landed her own cooking show, 'Matilda And The Ramsay Bunch', which airs on CBBC in the UK.