The woman who interrupted Obama's speech during an event honouring LGBT Pride Month has spoken out about the moment that propelled her into the global spotlight.
Jennicet Gutiérrez cut off the president mid-speech when she called for the release of all LGBTQ immigrants from detention.
Footage from the event quickly became a viral sensation after Obama responded "Listen, you're in my house," and asked Gutiérrez to either be quiet or leave.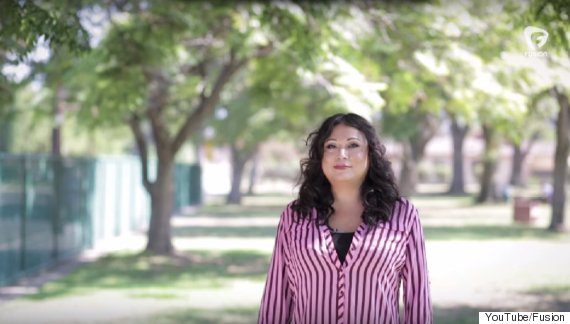 Gutiérrez, a transgender woman, is a passionate LGBTQ rights activist and the co-founder of Familia, a 'trans queer liberation movement'.
Tired of being dubbed as a 'heckler' while the cameras showed Obama's witty retorts to her interjection, she spoke to Fusion.net about her experience in the White House.
"I was thinking to myself, what would have happened if they had joined me, if only 10 people joined me imagine the impact that would have," Gutiérrez said.
"When people called me a heckler, I felt somewhat disempowered. It attacks your character, your credibility, but most importantly your message. And it's a message that has to be heard because we can not tolerate any social injustices for the undocumented trans women in detention centres who are being abused and harassed and mistreated."
She went on to express her disappointment at the reaction of the crowd made up largely of prominent LGBTQ influencers.
Just days after Gutiérrez spoke out during Obama's speech, immigration officials announced that transgender immigrants would be housed in detention facilities that corresponded with their gender identity.