Yet despite the obvious disruption, a surprising number of people are giving their support for the latest stoppage.
A Transport for London advertisement was published on Wednesday advising commuters about the organisation's offer to tube drivers, and the changes to working terms and conditions.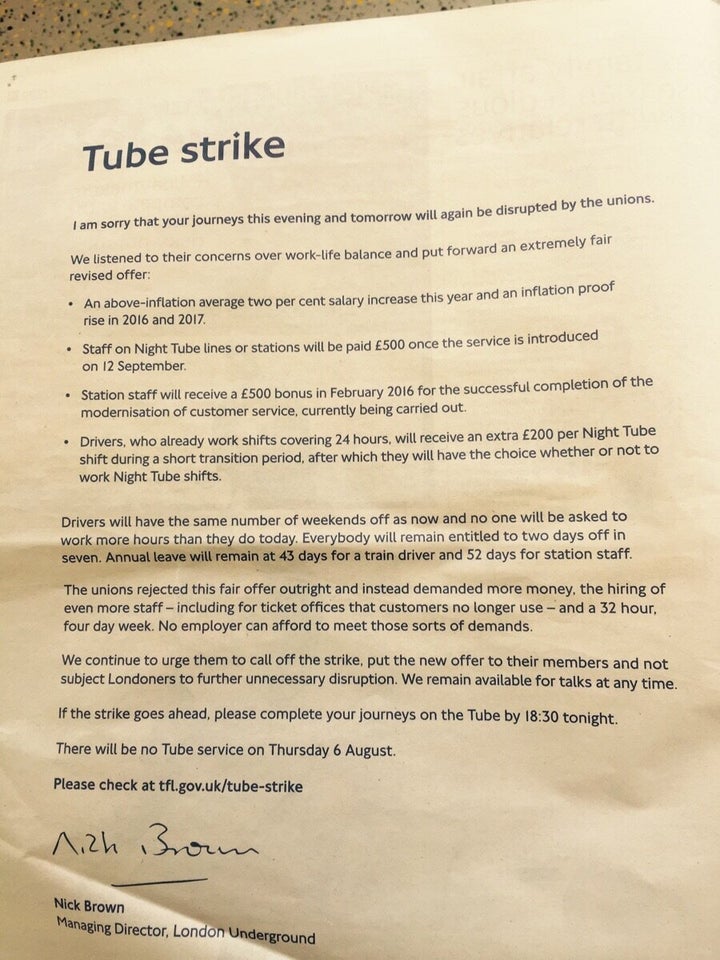 The advert highlighted annual leave tube drivers enjoy and financial compensation they can expect Source: Imgur
As would be expected, a lot of people were really quite angry.
But there was a surprising amount of sympathy and support for those striking, too.
Though others are considering a change of career
And perhaps even membership of a trade union…
Related