Benedict Cumberbatch's opening night in William Shakespeare's 'Hamlet' took place last night (5 August), and his fans were not disappointed with his performance.
Advanced tickets for the 'Sherlock' actor's 13-week stint at the Barbican theatre sold out in record time, making it the fastest-selling play in British history, while fans of Benedict were photographed queueing around the block to try and get their hands on last-minute spare or returned seats.
Luckily for those who did manage to snag tickets, the play appeared to have more than lived up to the hype, with his performance gaining positive feedback from reviewers and audience members on Twitter. Benedict leaves the Barbican Centre on Wednesday night
"Taking his triumphant bows at the end, Cumberbatch thanked the audience then headed off into the wings. He looked happy but exhausted and no wonder. Goodnight, sweet prince. You were completely amazing."
And as for his fans on Twitter… well… take a look:
Of course, not every review has been positive, with The Times giving the new production just two stars in their review, writing: "Alas, poor Benedict.
"It's hard to flatten Hamlet: he is, after all, Shakespeare's most quicksilver creation. As he wrestles with whether or not to avenge his father's murder, our prince touches on sin, fate, truth, beauty - what he doesn't do, as far as I recall, is distil three hours' worth of philosophy into a Nat King Cole cliché."
One audience member also accused Benedict of being the weak link in the production, accusing him of "overreacting" and consciously trying to live up to the acting greats who played Hamlet before him.
Benedict will be appearing as the titular role in 'Hamlet' at the Barbican Centre until 31 October.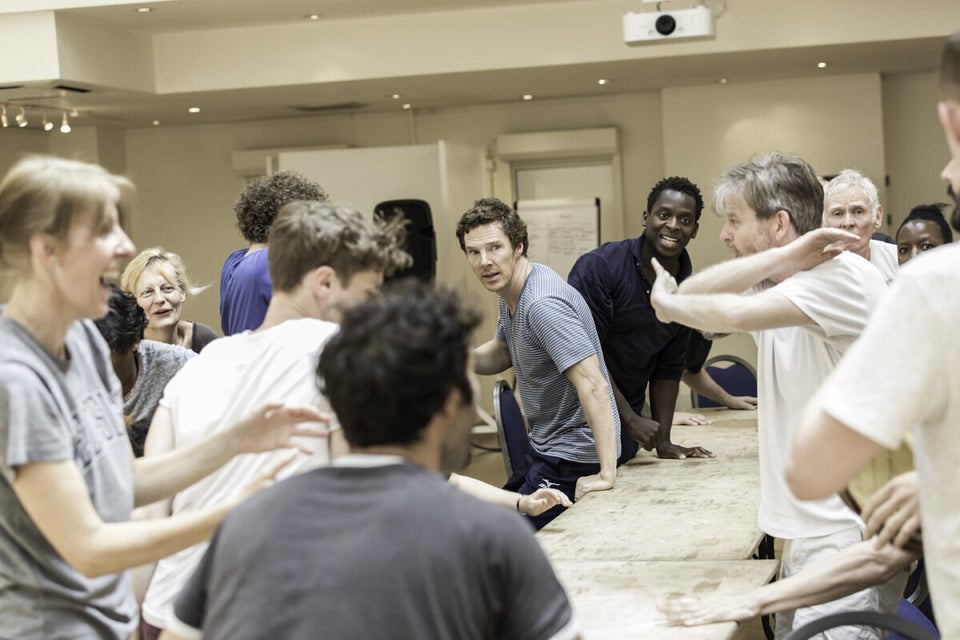 Benedict Cumberbatch's 'Hamlet' Rehearsals