When you see mothers breastfeeding it's easy to assume mastering the art of feeding was a pain-free task.
But although the many new mums will try to breastfeed their newborns, some find it a lot harder than others.
It was during that year that seven mothers from Illinois, who breastfed their own children, decided to reach out to mothers having difficulties.
They formed a group, which they named La Leche League (Spanish for "the milk") because in the mid 1950s, words like "breastfeeding" and "pregnant" weren't used in "polite" society.
La Leche League International (LLLI) now has more than 7,000 leaders in 68 countries. It came to the UK in the early 1970s.
Anna Burbidge, a director at La Leche League GB told HuffPost UK Parents: "Since the beginning, one of the key aspects of La Leche League has always been mother-to-mother support."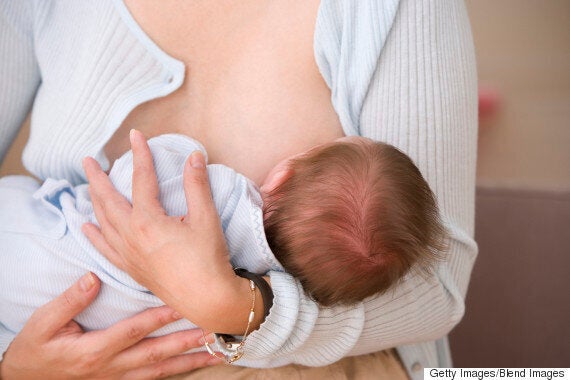 Burbidge said: "Back when it started, the monthly meetings held by the women proved so popular they had to be expanded, and they produced a 'course by mail' which became the first edition of our breastfeeding manual, The Womanly Art of Breastfeeding.
"Women were asking if they could run their own support groups and LLL began to spread.
"One of the founders, Marian Tompson said they weren't trying to start a revolution, just to give a voice to women and to provide what was best for them and their babies."
Burbidge said the first UK support group was started in Leicester by an American leader, Anne Harrison, who was living in Britain.
"It would remain affiliated to LLLI and would be identical or very similar in structure with the same commitments to the same mothering philosophy."
The league received charity status in 1981 and the number of accredited leaders increased throughout the UK.
"These leaders are mothers who have breastfed their own babies and know that when a mother needs a bit of help it can't wait until tomorrow," explained Burbidge.
"The core of our work is our network of local mother-to-mother support groups, facilitated by accredited LLL leaders, with leaflets on a wide range of breastfeeding questions, information on more unusual situations, access to a panel of professional medical advisors, and books covering various aspects of pregnancy, birth, breastfeeding and parenting."
Burbidge continued: "We also provide a telephone helpline, which receives around 1,200 calls a month and email support."
August 2015 marks 40 years since Burbidge went to her first meeting, which was with one of the first LLLI groups in Britain.
She told HuffPost UK Parents: "Having stopped breastfeeding my eldest child before I wanted to due to bad information, I was determined to be better informed with my second.
"I got so much help and support that I decided to become a leader and try to give other mums that same support. LLL was especially helpful for me when I had a premature baby who I breastfed thanks to confidence the group gave me."
Five years ago, Burbridge took on a director role as PR and media director at LLLGB.
She added: "I love being part of such a supportive organisation and helping to share the wealth of information we have, but I still get the most satisfaction from knowing I have given a mother the help she needed to breastfeed her baby."
Nik Harris, an LLL leader in Kingston, agrees it was the help she received when she was having trouble breastfeeding that made her want to support others.
She told HuffPost UK Parents: "I first looked to LLL for support when my eldest daughter was eight weeks old in September 2005.
"She was a small baby at birth and had long term jaundice that didn't clear until after I increased her feeds. I went to an LLL meeting, then kept going back as I had lots of different questions about breastfeeding and parenting.
"I really liked the LLL philosophy which seemed, to me, to offer something much more gentle than the traditional parent-led culture we often see as the norm."
Harris said the training to become a leader was very in-depth. She and a co-leader run monthly meetings in Kingston.
"We help mums on our national helpline (0845 120 2918), at our monthly mother-to-mother support meetings and also through local calls and contacts," she said.
"I know the local NHS breastfeeding counsellors very well and we also support each other."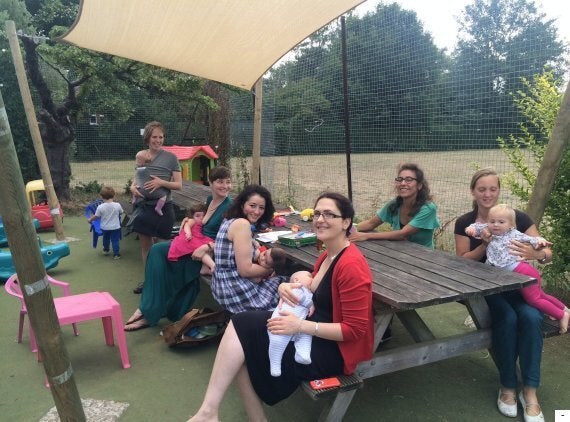 A monthly meeting at the LLGB Kingston branch.
Thea Panter, Angelika Evans, Amelie Smith, Francesca Di Fonzo, Sonia Villaweal and Agnes Csokonyi
Mum Noti Neededi said she turned to LLLGB because she was "desperate" to make breastfeeding work for her and her baby.
She told us: "I hadn't received the best advice at the start of my breastfeeding journey and ended up in breastfeeding hell.
"My milk supply was dwindling by the day and I didn't know it. I was miserable, my husband was helpless and my baby was crying. I needed help, and I needed it fast."
Neededi initally called up and was given ideas and advice on things to try before being invited to attend a monthly meeting to have some one-on-one support.
"They listened to me and weren't fazed by my tears," she said.
"My leader showed me incredible compassion and was super understanding. I learned so much from her on the one-to-one session with my husband, child and I.
"She gave me practical tips I could work with to help me make progress towards my breastfeeding goals. She also gave me free leaflets and magazines and I found these to be fab companions on my breastfeeding journey.
"I would advise all mums not to suffer alone, find your nearest LLLGB group and other local breastfeeding cafes and support. You will be surprised at what you can achieve with the right support, at the right time."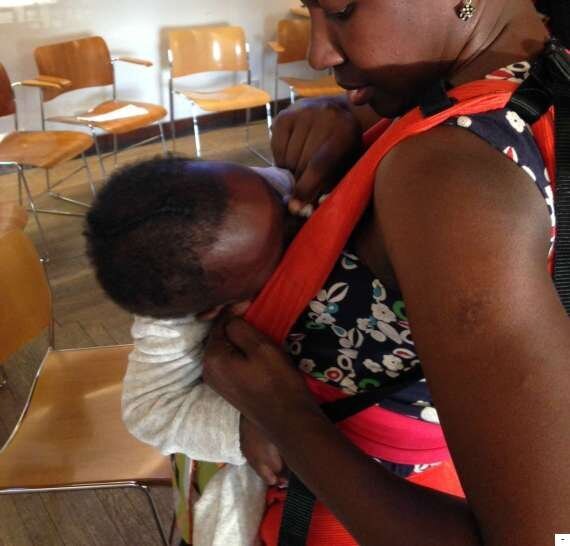 Mum Natalie Hay said she turned to LLLGB because she had mastitis - a condition that causes a woman's breast tissue to become painful and inflamed - two times in two weeks with her three-month-old baby.
She told HuffPost UK Parents: "I was really struggling to adapt to my life as a new mother with a three-month-old and was starting to give up on the idea of breastfeeding any longer because of how awful mastitis was.
"I knew the group was very pro-breastfeeding (and that scared me a bit to be honest) but what I didn't know and was how informative they were and backed up by scientific evidence and medical research."
Hay said the support she received with the telephone councillor was amazing and the suggestions of taking an antibiotics to tackle the mastitis worked.
"The councillor also identified that the straps of the sling could be a root cause for the mastitis as well as not having enough rest, feeding on the go and my tendency to iron deficiency which I should address.
"She told me about local coffee mornings that were happening and the informal 'meetings' where I could meet like minded mothers."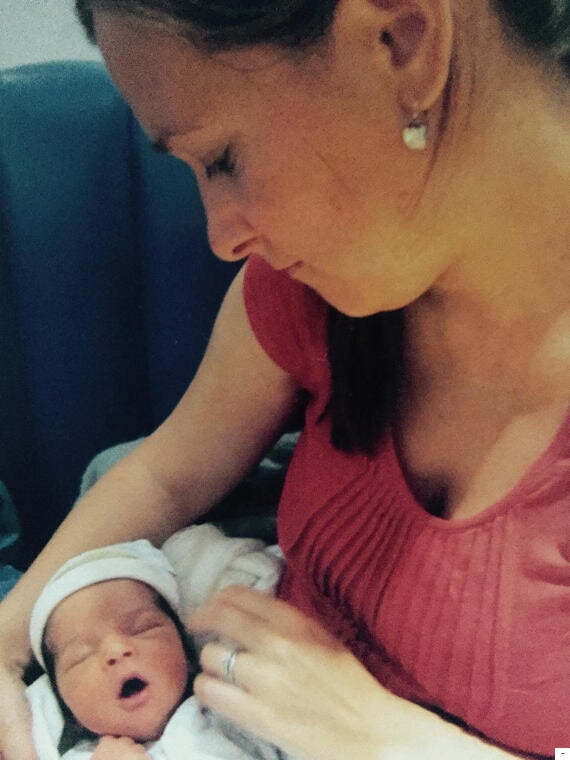 Hay added: "They helped me to see that it is normal to have difficulties with breastfeeding in the first few months as your breasts adapt to feeding, and to be patient while they establish a rhythm.
"I then went on to feed both my children until they were nearly three."
Hay said it wasn't only the breastfeeding help that was beneficial, but through the group meet-ups she has made friends for life.
She added: "The early days of parenting can be quite intimidating and overwhelming, and I am just so thankful that LLLGB were there to support me through that time.
"I could then fully enjoy the experience and gather information to make my decisions about what to do next that was right for my family."
As part of HuffPost's What's Working initiative, we're profiling inspirational people and organisations who are making a positive contribution to society by finding solutions to the world's problems.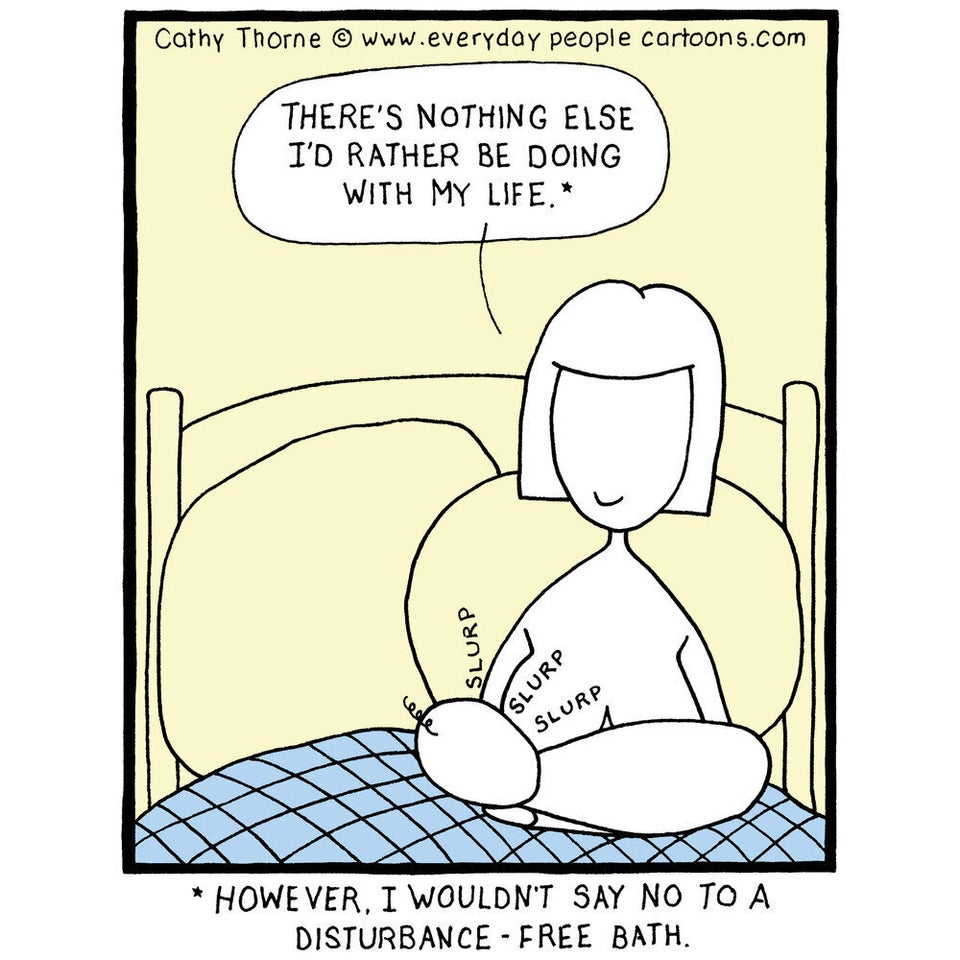 Comics About Breastfeeding