Instagram is a great source of beauty inspo, and a new makeup related hashtag brought to light by a BuzzFeed article has got everyone talking... but not in a good way.
However, some commenters were not happy about Buzzfeed's description.
"Getting real tired of Buzzfeed (the website equavalent of a social justice warrior) combining completely different trends from the entire continent of Asia into one big mish-mash and purposely mislabelling it as a way of saying 'Oh Asians! You so weird!' I'm so done," one commenter wrote on the Buzzfeed article.
The pictures used in the article comprise of two separate trends - Korean "aegyo-sal", which means "charming fat" and highlights puffiness under the eyes, and Japanese "me no shita chiiku," which means "undereye blush".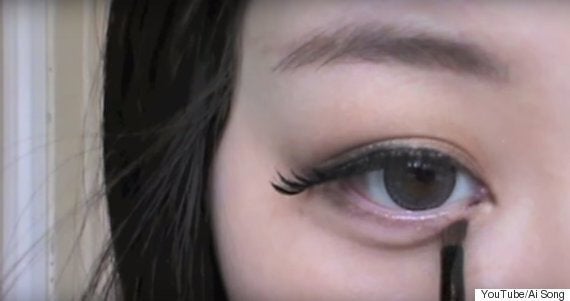 Watch the full aegyo-sal tutorial here
Aegyo-sal is a contouring technique used to make eyes look bigger by accentuating the fatty deposits beneath the eyes.
"This is insanely ignorant and racist. The aegyo-sal is highlighted to make them look YOUNG, not hungover, and blush is worn high because their cheekbones are high," wrote a commenter on the Buzzfeed article.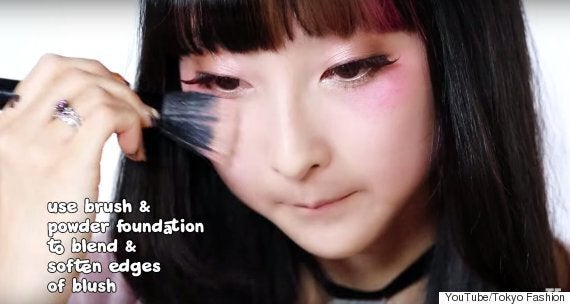 Watch the full me no shita chiiku tutorial here
Similarly, the me no shita chiiku makeup trend of bright, highly placed blush wasn't originally designed to make the wearer look unwell.
Tokyo-based Harajuku model and beauty vlogger RinRin Doll told Refinery 29 that in Japanese pop culture, flushed cheeks are usually associated with young people as they're more likely to make endearing mistakes.
"Rather than a sick look, the blush brings a more youthful and innocent look to the face," she said, noting that it "makes you look very much healthy and alive."
But it seems Buzzfeed weren't completely off the mark as niche beauty trend "byojaku", meaning "sickly", has recently spread through Japanese magazines and beauty blogs.
Author Kanako Kirita wrote: "According to Japanese school girls, a sickly face consists of pale skin, worried brows, and slightly tinted cheeks and lips.
"This look gives off the unapproachable, damsel in distress vibe that makes people want to protect them."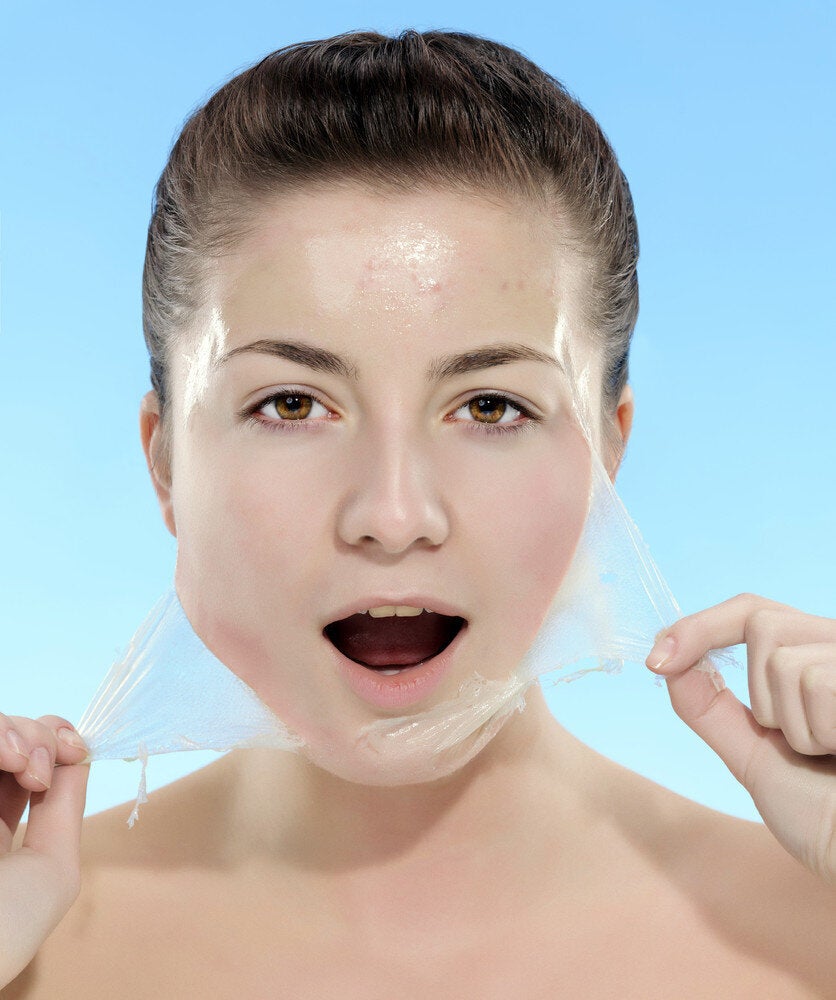 Huge Overseas: The Hottest Asian Beauty Trends
Popular in the Community