And now the pally pair can't resist the chance to get back on stage together one more time and bang out some old favourite tunes, with fellow Faces founding member Kenney Jones joining them to complete the lineup.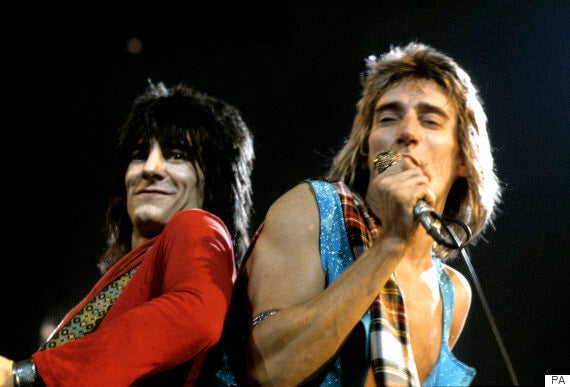 Ronnie Wood and Rod Stewart have been friends and collaborators for more than 40 years
They've been persuaded to reunite for a "short set" charity gig in aid of Prostate Cancer UK, to take place at Hurtwood Park Polo Club in Ewhurst, Surrey on 5 September - which should be enough time, just, for them to tune up their guitars and squeeze into their old trousers. Their playlist will hopefully include hits 'Stay With Me' and 'Ooh La La'.
Rod says on his website: "This year is the 40th anniversary since The Faces parted ways so it's about time we got together for a jam! Being in The Faces back in the day was a whirlwind of madness but my God, it was beyond brilliant."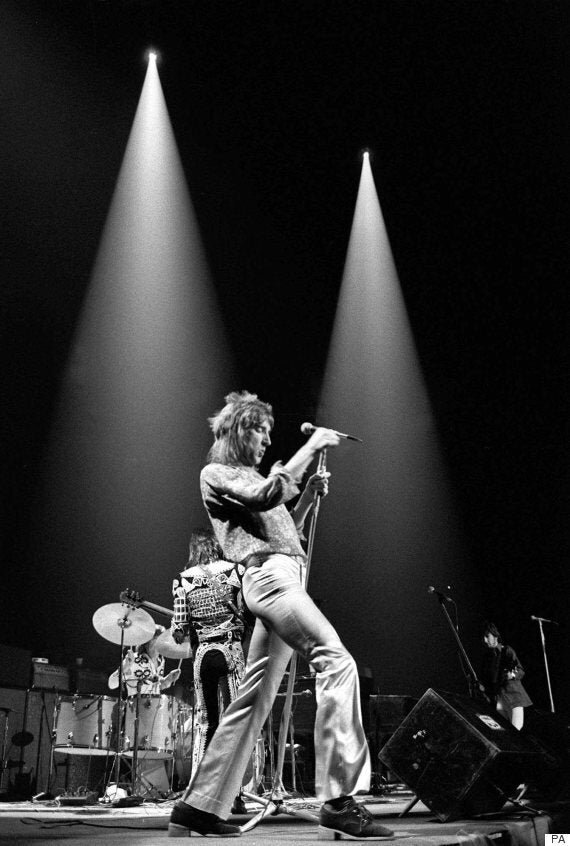 Still got it? Rod with the Faces on stage at Madison Square Garden in 1971
The band split 40 years ago, with its members heading off in different directions to find their fortunes.
While Ronnie became a full-time member of the Rolling Stones, Rod went on to enormous solo success with hit after hit, including 'I'm Sailing', 'Maggie May', 'The First Cut is the Deepest' and a huge catalogue of covers with his American Songbook offerings. He recently enjoyed his first British chart-topper in 34 years with his 2013 album 'Time'.
The band last toured in 2011 but with Simply Red's Mick Hucknall replacing Rod on vocals. And they were similarly without their famous frontman in 2012, when a bout of flu prevented his joining them for their induction into the Rock and Roll Hall of Fame.
Originally a five-piece band when they formed in 1969, this triumphant trio will sadly be without their bassist Ronnie Lane, who died in 1997 after suffering multiple sclerosis, and keyboardist Ian McLagan, who died last December following a stroke.