He's nicknamed Malfoy by his team mates, and rightly so. Stuart Broad pulled out a piece of magic today after taking Australian cricket apart in the Ashes.
The England bowler took eight wickets to put England within an inch of winning the famous grudge series.
Australia were all out at Trent Bridge in Nottingham for just 60 after just 18.3 overs - the shortest first innings in Test history - leaving English viewers and pundits overjoyed.
While fans were left shocked at the destructive session, it was Broad himself who looked more shocked than anyone. This prompted the Huff Post UK picture desk to imagine the cricketer in various situations.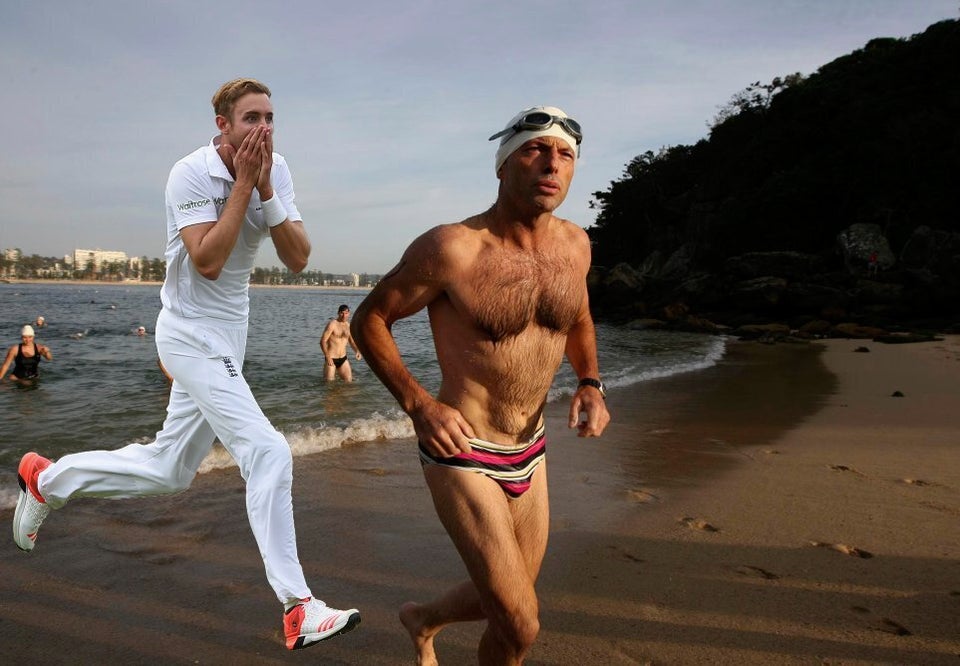 Stuart Broad photobombs