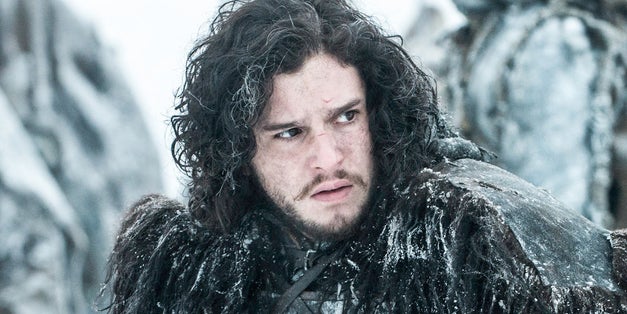 'Game of Thrones'
If you're just a fan of "Game of Thrones" on TV, there isn't much fun in displaying the HBO GO password of your roommate's parent's co-worker, but owners of the books certainly have more of an opportunity -- and perhaps expectation -- to show off their Game of Thrones love.
But part of any love is the coming to terms with its opposite: absence and death. The best way to display the Game of Thrones series in your bookcase should reflect your knowledge that all shall pass under the swift writing scythe of George R.R. Martin.
Reddit user schwa_ posted the above image, claiming that this particular configuration came after the user's husband reorganized the bookshelf. Since there are no indications that Martin will finish the sixth book anytime soon, you might as well consider All My Friends Are Dead as the final installment of the canon.
One user in the thread pointed out this isn't the first time the dinosaur picture book has been paired with Martin's works. The bearded one himself even called it out:
The Huffington Post reached out to the Reddit user in hopes of learning more about the inspiration for this display, but did not hear back at the time of publication.