John Bishop has shared a photo of his son online to celebrate his 21st birthday, and we must admit we're seeing a striking resemblance between the two of them.
The Scouse stand-up comedian shared the black-and-white snap of his (let's face it, very handsome) eldest son, Joe, on Sunday night, to coincide with his 21st birthday celebrations.
However, it sounds like he might have done it begrudgingly, adding the caption: "I am his Dad - he is 21 today and I refuse to accept he is better looking."
Earlier that day, John also shared a family snap from the big day with his followers, writing: "Proud father of our son Joe - 21 today and in many ways already a better man than me."
"They just look at me as if to say, 'What are you doing?' My eldest came up to me over Christmas and said, 'Dad, I think you should use this bit of time off to rethink your material.' I couldn't believe it."
He is also the father to two younger sons, Luke and Daniel, with his wife of over 20 years, Melanie.
But of course, John isn't the only famous dad with a mini-me son.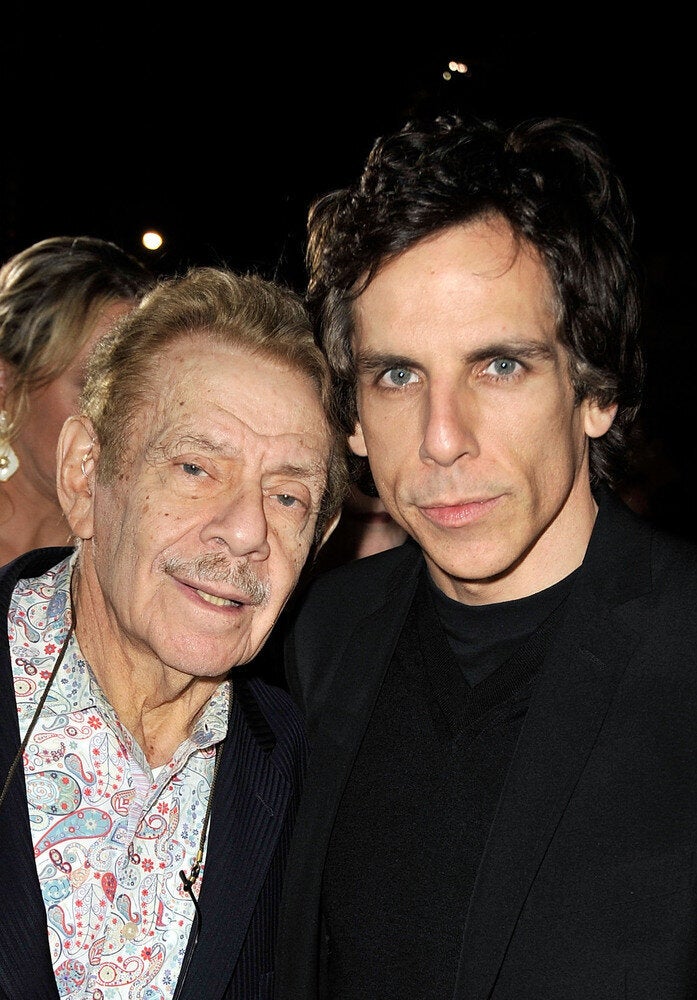 Famous Fathers And Sons
Popular in the Community