A man and a woman have been killed and another person is seriously injured after a stabbing at an Ikea store in Sweden.
The incident occurred at a Västerås branch of the furniture giant, which is just outside of Stockholm, The Local reports.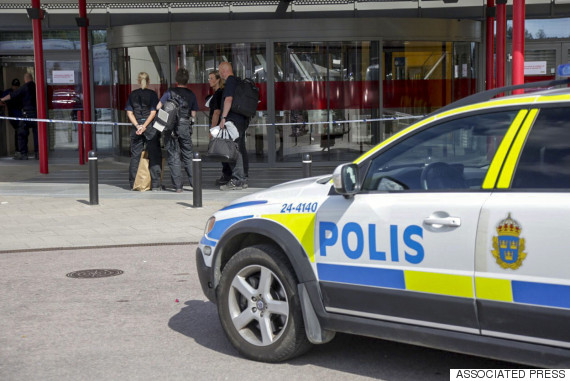 Police at the scene of the Ikea store in Västerås on Monday
JUST NU: Två döda efter knivattacken på Ikea-varuhuset i Västerås. Ytterligare en skadad.

http://t.co/gMv28kJwnN pic.twitter.com/fp62IErQJ1

— Aftonbladet (@Aftonbladet) August 10, 2015
LIVE-TV: Minst tre personer knivhuggna på Ikea i Västerås. Expressen TV sänder live.

http://t.co/fes0bb9BKA pic.twitter.com/4zPGPWgTZ2

— Expressen (@Expressen) August 10, 2015
"A man and a woman who were wounded with a knife and later died of their injuries. Another person is seriously injured. A man has been arrested on suspicion of murder," police spokesperson Victoria Holmgren said in a statement.
Ambulances and police are at the scene and the Erikslund shopper centre housing the store has been closed, Ikea spokeswoman Anna Pilkrona-Godden said.
She added: "Our thoughts are with those affected."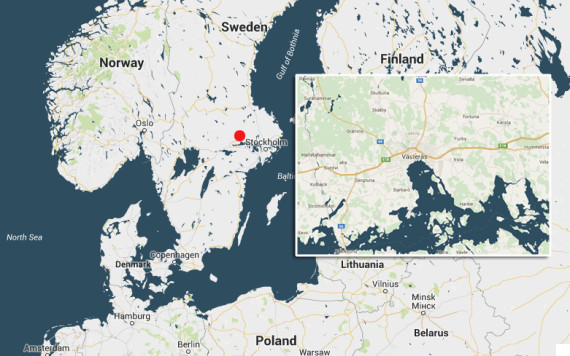 Västerås is located about 115km northeast of Stockholm
The attack occured at around 1pm on Monday in the store's homewares department, Aftonbladet reported.