WARNING: This article contains graphic images
A man has shared a very graphic photo of his foot after a screw popped out nine months after surgery - and it's seriously disturbing.
Reddit user, vontimber, caused something of a stir after posting the image below with the following caption: "My friend has screws in his foot. One of them poked out recently."
The foot in question belongs to a man from Oregon, USA, who broke the bones in his foot at last year's Burning Man festival, BuzzFeed reports.
Doctors pieced the man's foot back together using 10 screws and three plates - however recently, one of the screws decided to pop out.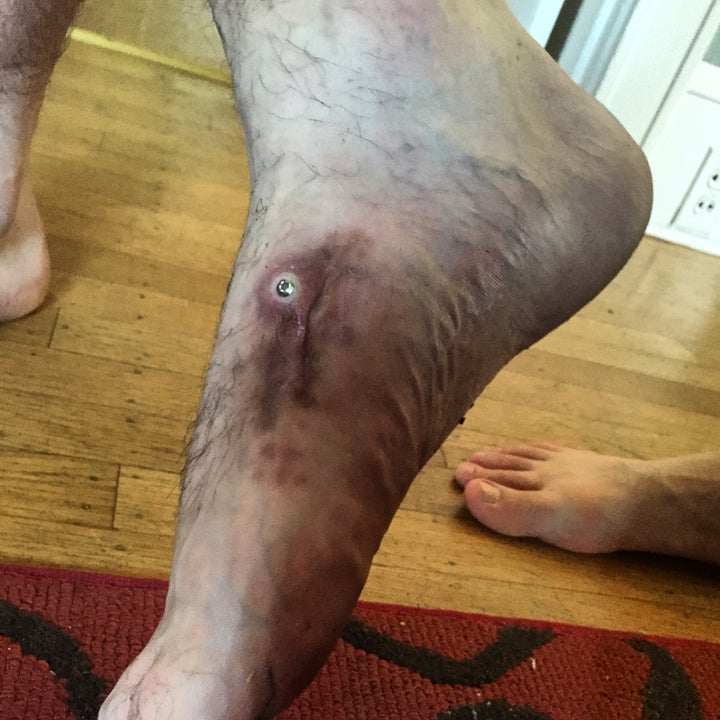 The man - who wishes to remain anonymous - discovered a painful lump had formed on his foot, nine months after the operation.
Eventually, the skin covering the lump rubbed off and - much to his disgust - one of the screws originally used to mend his foot stuck out of the skin. (Horror film-style.)
After a trip back to see his surgeon, the 1½" screw was removed and, despite leaving a pretty huge hole, the man's foot is on the mend.
And for those who have had this kind of surgery before, you shouldn't worry.
"You wouldn't expect internal surgical screws to protrude through the skin," he says.
"But patients experiencing unexpected symptoms or pain following a surgical procedure should always seek medical advice."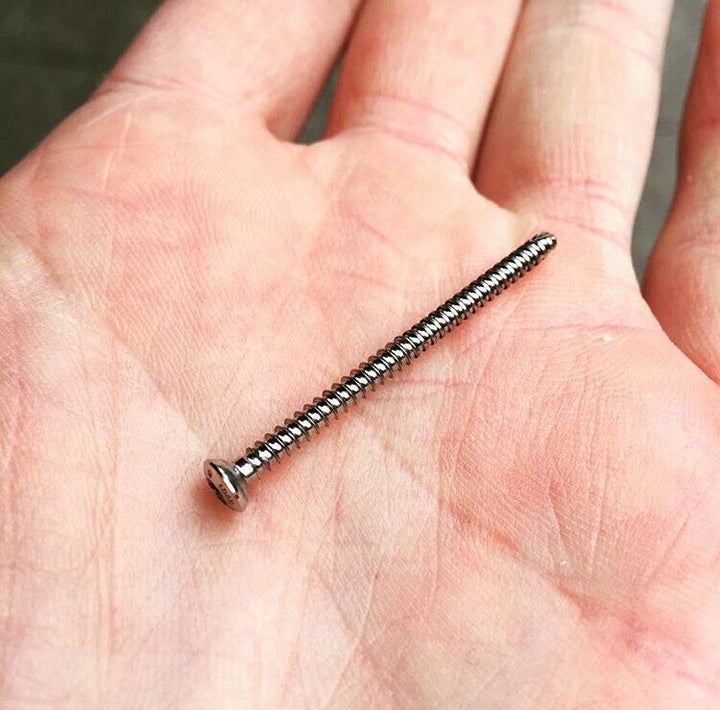 A 1½" screw was removed from the man's foot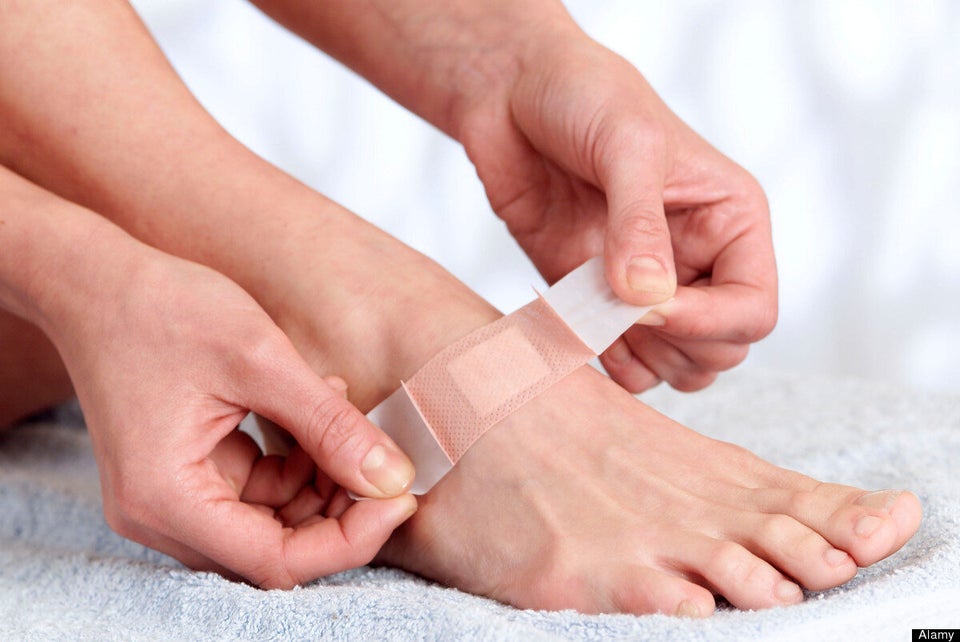 How To Have Healthy Summer Feet