A young man who was hospitalised after taking drugs at a music festival has shared a picture of himself in a coma in order to warn others of the dangers of substance abuse.
Jordan Blackburn, a 20-year-old from Cumbria, took three different types of tablets with his two other friends at the Kendal Calling festival last month. One of the group, Christian Pay, died as a result of taking the drugs.
Blackburn has now posted the picture online to draw attention to the "stupid" mistake he and his friends made.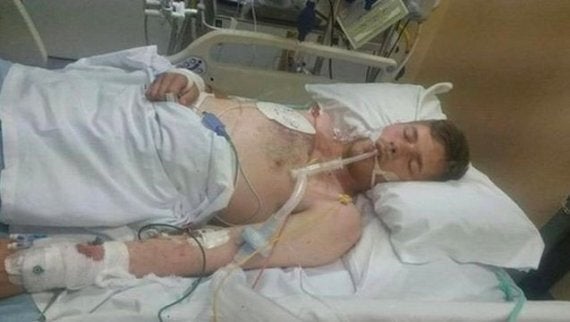 Blackburn posted this picture of him in hospital to warn others of the dangers of drugs
"I don't have much recollection, I think because it was such a traumatic event. It was really awful," he told the BBC.
"I think at festivals especially, teenagers just want to have a good time with all their friends and they initially forget the dangers they can put themselves in by doing something stupid like we did.
"You never realise until it's too late. You never think at that moment it is ever going to happen to you, but unfortunately you learn the hard way.
"You can never change the past, but you can always change the future. It's just trying to make a positive thing out of something really really negative."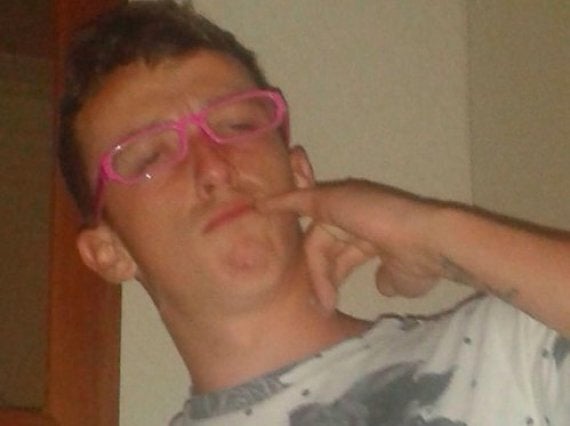 Christian Pay was described as having 'the heart of a lion'
Blackburn spent three nights in the Cumberland Infirmary, while his friend Christian Pay, a motor vehicle maintenance student, was pronounced dead at hospital.
Speaking about her son following his death, Debbie Pay said: "Christian was small in stature but had the heart of a lion and enough personality for everyone. He was just a fun, fun guy and such a nice person - he hated seeing anyone being picked on."