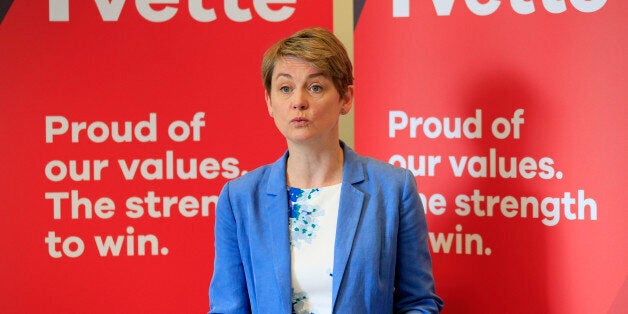 Yvette Cooper has called for the creation of "buffer zones" around abortion clinics to prevent women being intimidated by demonstrators.
The Labour leadership hopeful said while people had a right to protest, she did not want to see "US style abortion wars" come to Britain.
Cooper's proposal has been welcomed by abortion charities.
The shadow home secretary said: "Women should never be intimidated or threatened on their way to a healthcare appointment or on their way to work. No matter how strongly protesters feel about abortion themselves, they don't have the right to harass, intimidate or film women who need to make their own very personal decision with their doctors.
"Everyone has the right to access legal healthcare, medical advice and support and to have some privacy and space to do so – and that includes abortion services.
"It is not right for women to find themselves being filmed entering or leaving a clinic, being bombarded with distressing images, or having their entrance blocked altogether. Neither is it right for staff at these medical centres to face abuse or be targeted by protestors on their way to and from work.
"Everyone should be allowed to hold legitimate protests. But they shouldn't be intimidatory ones right in front of the doors of clinics – we don't want US style abortion wars here. That's why we need a new system of buffer zones which can be introduced to move the location of protests or prevent filming of staff and patients if problems arise."
Clare Murphy, the director of external affairs for the British Pregnancy Advisory Service, said Cooper's proposal was welcome.
"The intimidation of women by anti-abortion campaigners positioned at clinic gates has gone on long enough. We are a pro-choice country in which the vast majority of us support women's access to abortion services," she said.
"However for the small number who oppose women's right to choose, there are plenty of spaces to demonstrate and ways to campaign against the law - the space immediately outside a clinic should not be one of them. Women deserve to access a key healthcare service in privacy and dignity. Buffer zones would go a long way to affording women this basic right."
And Genevieve Edwards, the policy director for Marie Stopes UK, said: "Our priority will always be the safety and wellbeing of the women who depend on our services and while we respect and support the right to free speech we are adamant that protests should never be at the expense of a woman's right to legal health services.
Sadly, a small minority of people believe otherwise and would like to see the country take a backwards step on the issue. For these people there is ample opportunity to campaign and advocate in parliament without the need to harass women who are stressed and possibly distressed accessing a legal health service.
"Women in the UK have the right to access safe, legal abortion services, and we wholeheartedly support Yvette Cooper's call for buffer zones around clinics to safeguard women accessing services."