A pre-med student may be removed from her course after taking a smiling selfie next to a dying patient.
Maria Jose Gonzalez, interning at a medical faculty operated by Universidad del Valle de México, shared the photo on Whatsapp, with the words: "'I was on duty and saw a lady was dying and then took a selfie, the Latin Times reported.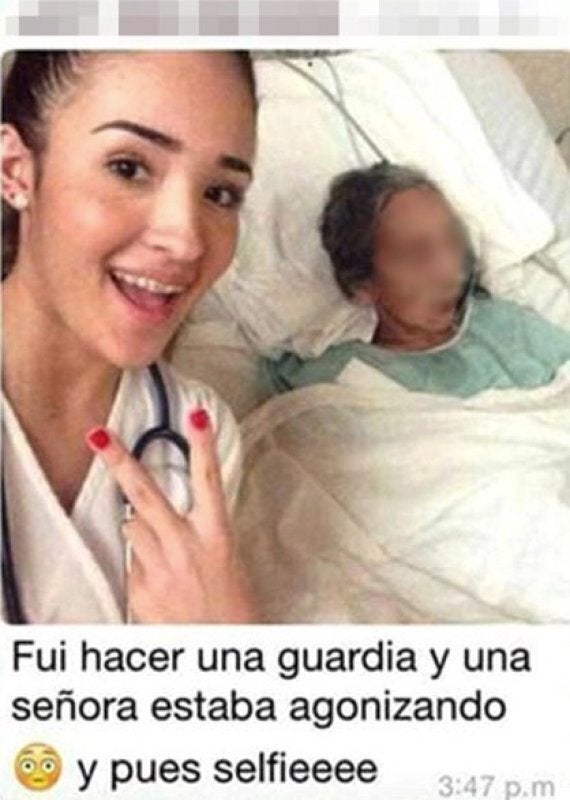 According to the Daily Mail, the university said the incident does "not reflect the values of the institution" and a full inquiry will be made, with the members of the institution deciding her fate through a disciplinary meeting.
Gonzalez responded to the criticism, posting a message on Facebook explaining the photo had been "misunderstood" and that she had the permission of the sick lady to take the photo. She was on the first day of her internship and wanted to "have a souvenir". She added the photo "got shared where it shouldn't have been shared" and she "never did this with the intention of hurting anybody".
Popular in the Community