There's no denying Serena Williams is a bad-ass. But when it comes to dealing with sexism in the sport that she's dominated for years, she's badder still.
In an interview with The Cut, Williams opens up about sexism in the sports industry, particularly after being labelled as "masculine" and having to endure harsher rules than her male counterparts.
The interview details how, in 2009, tough-talking Williams told a lineswoman, "I'll fucking take this ball and shove it down your fucking throat", after she was called out for a foot fault.
The incident left Williams with a mammoth $82,500 (£52,945) fine, which the tennis star says would've gained far less attention and criticism if a male tennis player had done the same.
"I just think it was weird," she told The Cut. "I just really thought that was strange. You have people who made a career out of yelling at line judges. And a woman does it, and it's like a big problem. But you know, hey."
In the photoshoot which features alongside an interview with New York magazine, Williams - who has been on the receiving end of numerous body-shaming comments throughout her career - has the last laugh.
Showing off the toned physique which has helped her win five Wimbledon championships and four Olympic gold medals, Williams is pictured doing the splits and looking incredibly powerful in the process.
In another photograph, she is seen posing with her arms above her head in a body-con, black gown which shows off her feminine physique.
We reckon the troll who said Williams was "built like a man" earlier this year must be kicking himself right now.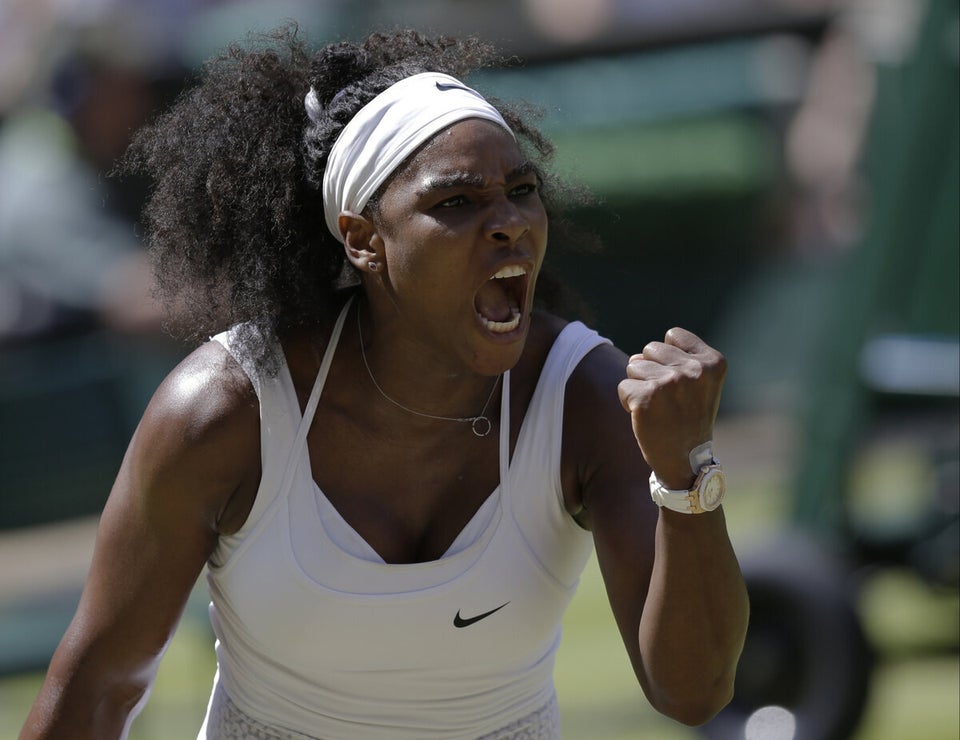 Serena Williams wins 2015 Wimbledon ladies final
Related