After Steph Douglas gave birth to her first child Buster, she received eight bunches of flowers as congratulatory gifts.
Although it might seem like a sweet gesture, to Douglas - who is a mum of two - it was eight more things to care for on top of a newborn baby.
"Flowers are lovely, but when you've had a baby you give a lot, and your body and mind can feel exhausted," the mum-of-two told HuffPost UK Parents.
"It wasn't so much that I disliked the flowers, I just thought there must be so many things that would be better on this particular occasion."
It was the flower overload that sparked a business idea in Douglas' mind with a very literal name: Don't Buy Her Flowers.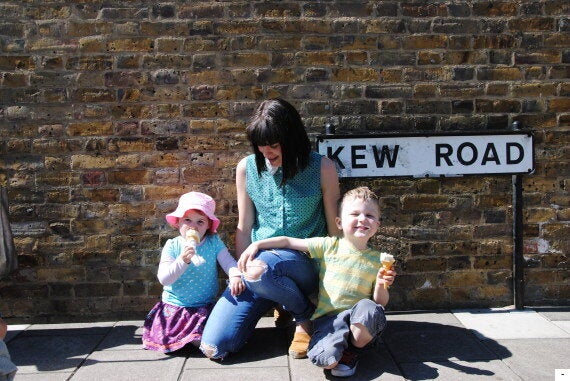 Douglas, 34, and her husband Mark now have two children: Buster, four, and Mabel, two.
After receiving the flowers, she thought about creating more thoughtful gifts for new mums to give them treats they'd really appreciate after giving birth - something that might encourage them to take ten minutes to themselves.
"If you think about it, flowers are another thing to care for so getting those at a time when you're probably feeling pretty spent is a bit crackers," Douglas explained.
"When I was a new mum I wanted to know people cared and have some reassurance. I couldn't list all the gifts I had four years ago, but I remember the text from a friend that said 'you're doing a good job, it's going to be ok'."
Douglas began by putting treats such as chocolate, magazines and food in a bag for her new mum friends if they lived nearby.
"They were all so grateful and most said it was the first thing they'd received for themselves," she said.
"I did some research and found 96% of new mums receive flowers, most more than three bunches.
"The business basically developed from there!"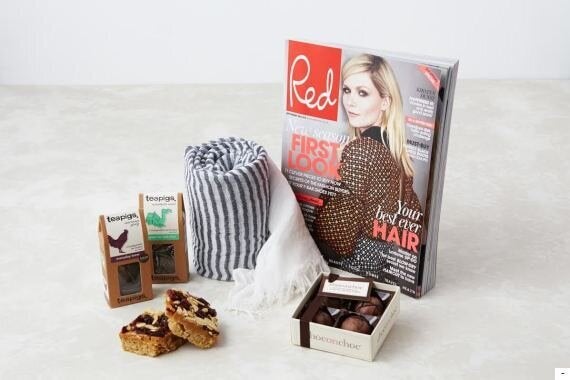 Douglas left her job in brand and communications in May 2014 and prepared to launch Don't Buy Her Flowers in November 2014.
The premise was to create thoughtful and beautifully-boxed packages with gifts inside to send to new mums.
Douglas said deciding what went into these packages stemmed from what she needed most after giving birth.
"I thought about how I felt in those first weeks and came up with products that offer comfort or would be useful. I also spoke with friends for their input, which was really helpful.
"The 'essentials' package contains dry shampoo, lip balm, hand cream and eye cream and these were products that kept getting mentioned as things that people really needed.
"My hands were never dry before I had kids, and I didn't struggle to find time to wash my hair!
"There are lots of lovely pamper packages out there, but I wanted to create something more practical that could be used every day to make mum feel a bit more human."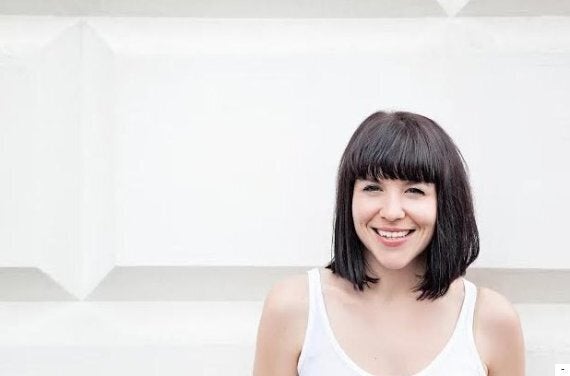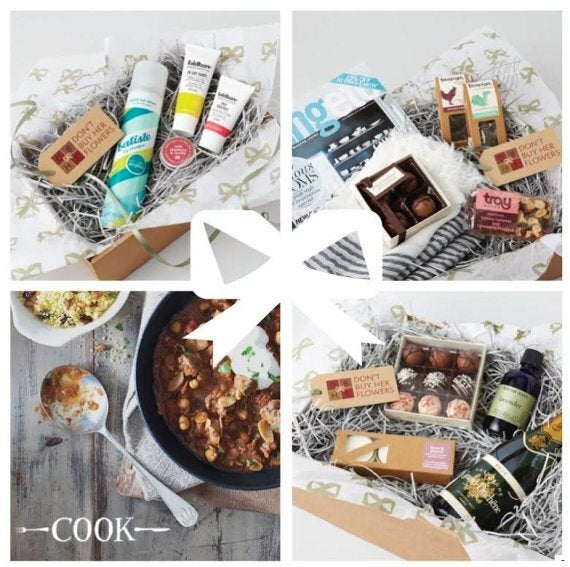 After curating what would go inside the boxes, the mum-of-two said she read business books and found business plan templates online to develop her idea.
She began while still working her previous job and left paid employment when the business plan was fully formed.
Discussing the struggles she faced when initially setting up, she said: "Like any working mum, the juggle of the long list of things to do or poorly kids and then meeting deadlines is a challenge.
"I think you have to remember what your priorities are and keep the long-term goal in your mind. For me it's flexibility as the kids get older while doing something I'm hugely passionate about.
"I'm lucky enough to have spoken to people before I launched that gave me some really good advice.
"Ben Jones, one of the founders of Graze, said when you're 70% sure of something go for it – if you wait until everything is perfect you'll never do it and there is always time to make improvements.
"The founder of COOK food Edward Perry said 'just ******* do it. Lots of people have ideas but it's the few that get on with it that become entrepreneurs'."
Having only launched in 2014, Douglas is impressed how word has got around about the gift boxes she's created.
So far, the most popular packed is the 'care package' for £26 which includes truffles, flapjack, a scarf, a magazine and some tea.
She added: "Sales have been up month on month since we started, we get great feedback and a lot of repeat customers," she said.
"I'm also seeing people buy the packages for other occasions – birthdays, get well, just to let someone know they're being thought of.
"That's happening organically so is really exciting. I know the concept is right, it's just reaching more people with it.
"The people that send and receive the packages have been awesome at telling others about it, which is fantastic."
But more than just a gift box, Douglas said the reaction from new mums to the packages has been the most powerful thing for her.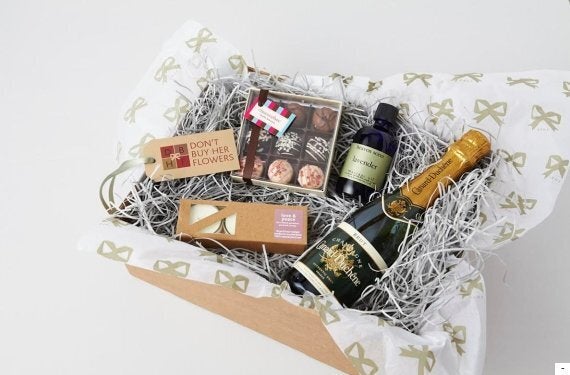 Douglas explained: "We get a lot of reports of women crying when they open their package.
"I think it's really powerful to show a new mum that you understand she probably hasn't had a minute to think about herself and whether it's her first or her sixth baby, everything will be a bit different to before and that is quite a lot to get her head around.
"They feel cared for and that is exactly what I hoped to achieve."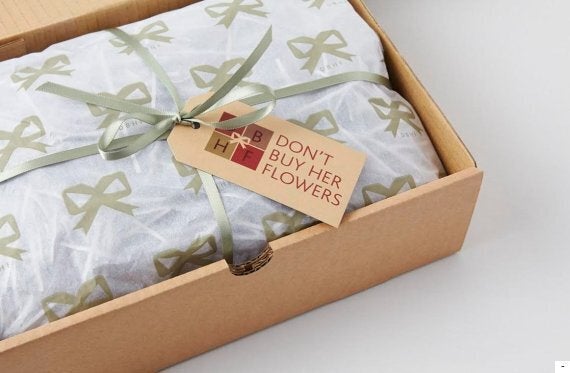 Although still a relatively new business, Douglas has big plans for the future. She works full-time in the business, putting her kids in childcare for three days a week, and having them two days at home.
She is currently in the process of developing new care packages, as well as expanding her business by hiring employees.
But for Douglas, the key thing is to stay focus.
"It's really easy to get lost in ideas when you're setting up a business, but we're still in the first year so it's important not to go off on a tangent yet!
"My husband has definitely taken on more at home because there isn't physically enough time in the week.
"That was quite an adjustment at first, but actually means that it feels a bit more balanced so it's better all round.
"I think you have to realise that you won't be able to do everything you did before and run a business on top."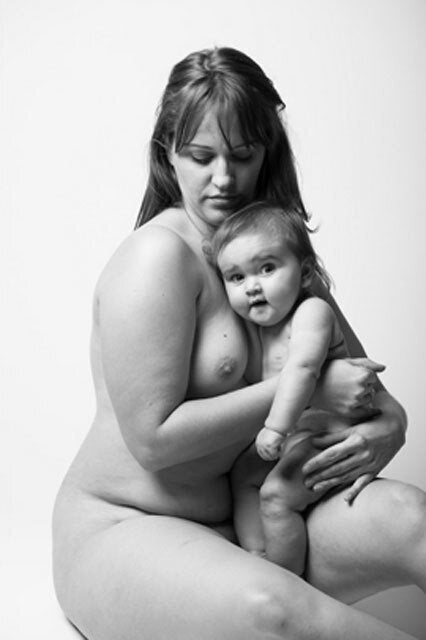 Mums Beautiful Bodies