Kendall Jenner and Hailey Baldwin have solidified their friendship by getting the most adorable matching tattoos.
The supermodel pals revealed their new inkings on Baldwin's Snapchat, posting a photo of their fingers with identical broken hearts (maybe a reference to those friendship necklaces we all had in the 90s?).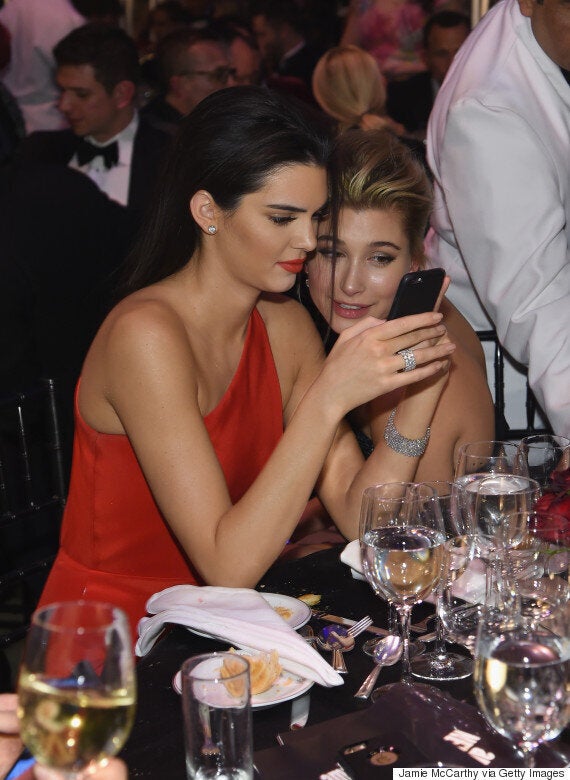 Baldwin captioned the photo "Hails n Kenny", but quickly deleted the shot - perhaps after getting in trouble from their parents.
Jenner, 19, had previously stated she would never get tattooed, revealing to Allure magazine: "I have a really weird thing about 'forever.'"
Check out Kendall and Hailey's new tattoos below, alongside our other favourite celebs' (very permanent) declarations of friendship: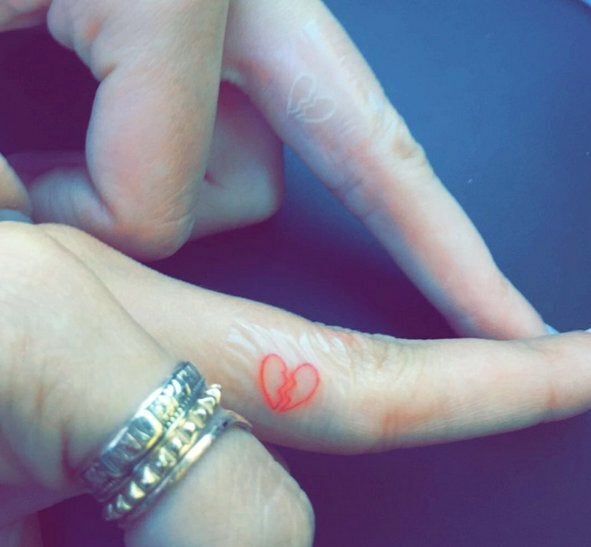 Celebrity BFFs With Matching Tattoos
Related