Tissues at the ready, TV fans. US network The CW have announced that they're developing a television series version of everyone's favorite weepy film 'The Notebook'.
The movie catapulted Ryan Gosling and Rachel McAdams into the limelight, and now, TV bosses are hoping a series based on Nicholas Sparks' book could have the same success.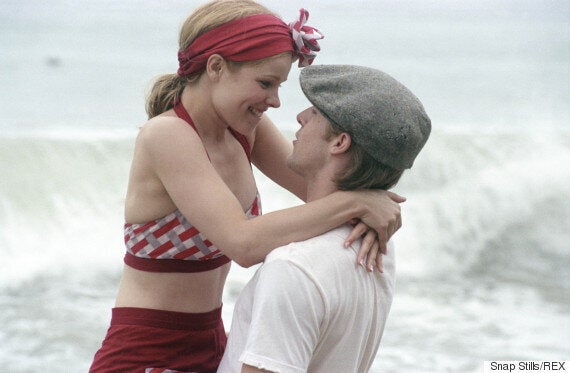 Sadly, it's unlikely Rachel and Ryan will star in the show
Entertainment Weekly have published the official synopsis for the show, which reads: "This series will follow the romantic journey of the two beloved central characters Noah and Allie, at the outset of their blossoming relationship as they build their lives and their future together against the backdrop of the racial politics, economic inequities, and social mores of post-World War II of the late 1940s in North Carolina."
Author Nicholas is on board with the project, and his production company are masterminding the plot and development of the show, in association with Warner Bros.
Interestingly, the film's emotional frame story looks likely to be omitted.
According to EW, CW president Mark Pedowitz told press at a Television Critics Association conference in LA: "I don't believe we're going to see the older couple—what they become, but things change [in development]. I'm thrilled Nick Sparks wanted to do it at The CW."
'The Notebook' opened to mixed reviews back in 2004, but since then, it's become a huge hit, and it's rare to find any emotional films-related list that doesn't include a nod for the movie.
Us Weekly included 'The Notebook' in its rundown of the 30 Most Romantic Movies of All-time, and it's also popped up on countdowns of the Sexiest Films Ever (Entertainment Weekly), while Noah and Allie have been named among the 100 Greatest Movie Characters of the Last 20 Years.