Australian singer-songwriter Cody Simpson has donated his Twitter account to a Syrian refugee to highlight the extraordinary efforts made to leave the war torn nation.
Simpson told his 7.5m Twitter followers that his account would "not be the same" on Thursday as Thair Orfahi, a Syrian from Damascus chronicled his journey between the city and Berlin, Germany where he now resides.
Although Thair made his arduous journey in July, Simpson provided access to his account this week as part of a UN initiative called #ShareHumanity, which hopes to raise awareness of refugees fleeing North Africa.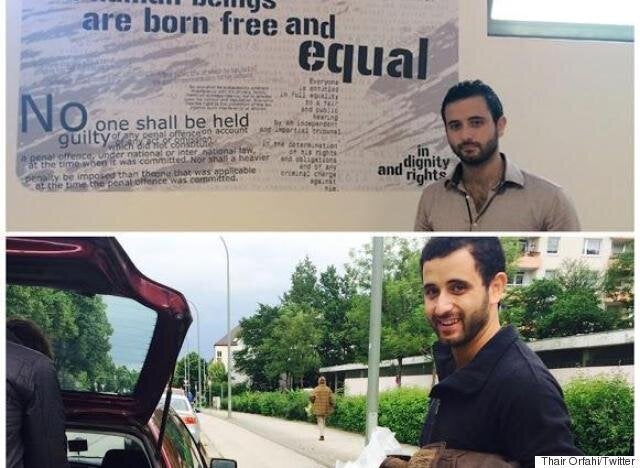 Thair Orfahi has applied for asylum in Germany
Other big names on social media will take part in the initiative, including former X Factor winner Leona Lewis and Virgin boss Richard Branson.