We got our first glimpse of the new 'Dad's Army' film earlier this week - but, despite a stellar cast, it seems not everyone is happy with the idea of a big screen reboot of one of British TV's most enduring treasures.
The new film boasts a stellar lineup of contemporary home-grown jewels, including Bill Nighy, Sarah Lancashire, Toby Jones and Catherine Zeta Jones.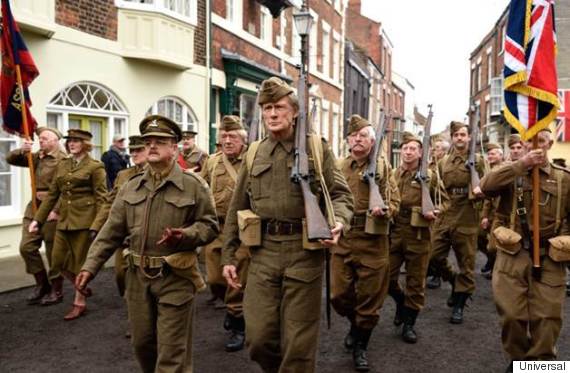 The new film will be in cinemas in February 2016
However, the trailer has prompted many grumblings of the very idea of tampering with the original, which first appeared on the small screen in 1968, and is replayed to this day.
Comments on our original trailer post on Wednesday evening included...
"Well I wasn't impressed but do we need a new Dads army I still enjoy the repeats."
"This, this is how you ruin a classic sitcom!!!"
"Just cannot see this working at all. Some things just need leaving alone."
"Why oh why oh why? The original will always be the best."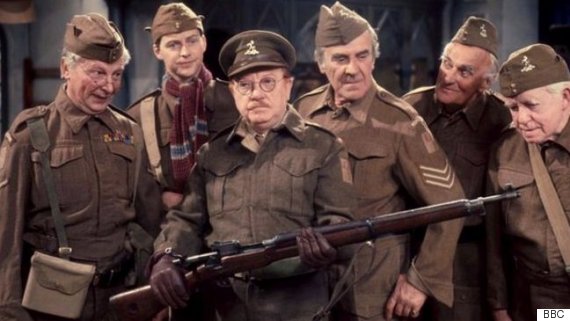 The much-loved original is still strong in people's hearts, as proved by the strong reaction to the film trailer
And these views would appear to be supported on Twitter, too...
Saw a trailer to the Dad's Army film earlier, didn't see anything funny in it. Very hard, if not impossible, act to follow!

— Andy Brown (@redbrowny31) August 14, 2015
Here's the Dad's Army trailer, one question: Why didn't you leave well alone?This looks awful.: http://t.co/0WKs9robh1

— Daniel Tatarsky (@GrassRootsMgr) August 14, 2015
We are soon to see a big-screen remake of 'Dad's Army' - same characters, new actors. Why?

— David Walker (@DWauthor) August 14, 2015
Viewers of the trailer have also taken issue with the fact the voiceover refers to "1944 - the Allies on the brink of defeat', with many questioning the historical accuracy of this state of affairs.
The original cast included Arthur Lowe, John Le Mesurier, Arnold Ridley and John Laurie. Younger members in the cast included Ian Lavender, Clive Dunn (who played the oldest guardsmen, Lance Corporal Jones), Frank Williams, James Beck (who died suddenly during production of the programme's sixth series in 1973), and air raid warden Bill Pertwee.
It was Lance-Corporal Jones who told us, "Don't Panic!" in the original. However, it seems some people are... and we'll have to wait until February to see if their fears are realised, or whether there's a pleasant surprise in the offing.
'Dad's Army' is in cinemas from 5 February 2016. Watch the trailer below...
LIKE US ON FACEBOOK | FOLLOW US ON TWITTER