No one likes a bad haircut, but a woman in Southeast Asia apparently took it worse than most.
The woman, who has not been identified, was filmed returning to a salon with a sledgehammer and smashing walls and furniture after apparently earlier getting a haircut she wasn't happy with.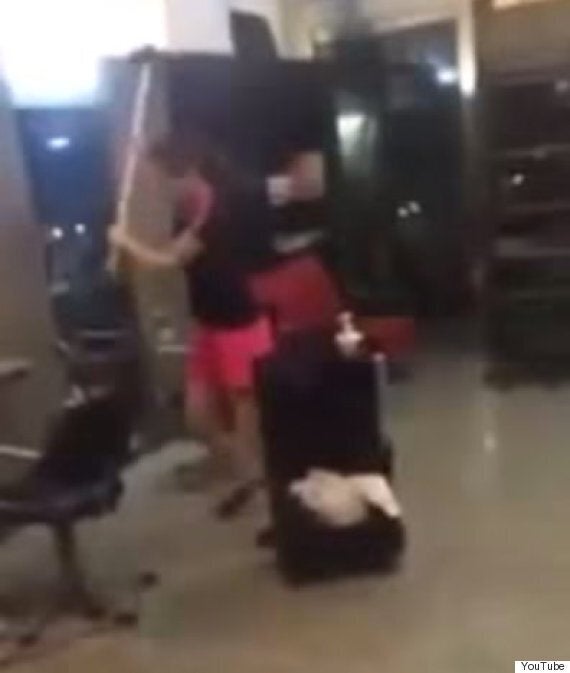 A woman angry about her haircut returned to the salon with a sledgehammer to exact revenge
But she doesn't stop there. The woman, dressed in pink shorts and a black top, takes a swing at another woman in the salon, who manages to fend her off.
The woman then smashes all the mirrors in the salon as the staff film her on their cellphones while hiding at the rear of the premises.
The video, which was uploaded to YouTube earlier this month, has been viewed over 95,000 times.