Blackpool Football Club has been forced to close one of its official Twitter accounts after a former employee used it to berate fans critical of the club's stadium.
The account, known as @CommercialBFC, was used by the club to promote its commercial activity and public relations efforts.
A former employee who had access to the account used it to respond to those critical of the state of the club's pitch ahead of its first game of the season earlier this month.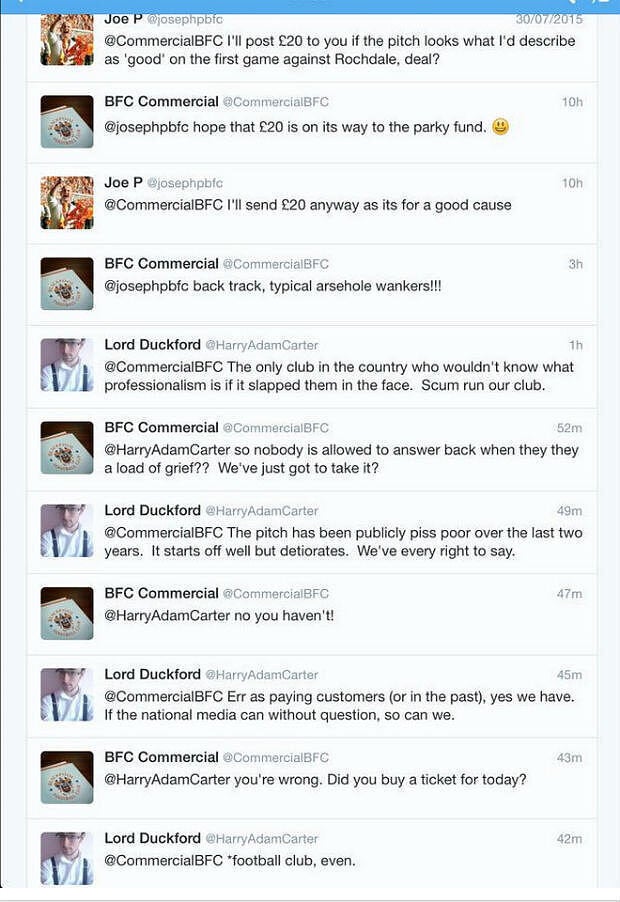 Screenshots posted online show the exchange between the fan and the club
When one supporter tweeted: "I'll post £20 to you if the pitch looks what I'd describe as 'good' on the first game against Rochdale," the official account responded in a series of tweets, including: "back track, typical a******e w*****s".
Another fan intervened: "The only club in the country who wouldn't know what professionalism is if it slapped them in the face. Scum run our club."
Problems with the pitch have been noted by fans over the past two seasons with the club's Bloomfield Road stadium noted for being waterlogged.
The club has since apologised and confirmed that it has not had access to the account for some time.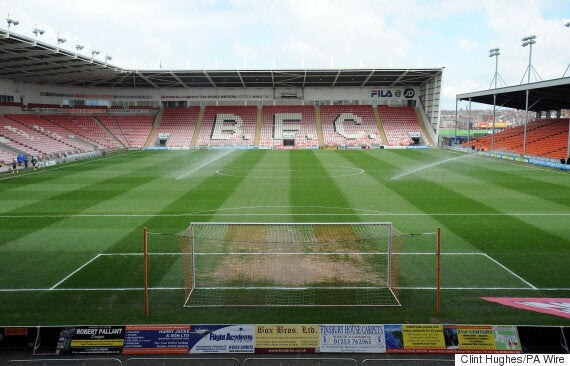 There's been problems with the stadium's pitch in the past
In a statement on its website, the club wrote: "The club has been made aware of comments emanating from a Twitter account overnight that has previously advertised commercial opportunities.
"This account has not been utilised for promotional purposes by the club for some time and is not accessible to any current employees.
"The club does not condone the views expressed and has since had this account removed."
Related