Cate Blanchett could be adding another Oscar to her collection if the fanfare around her new film 'Carol' is to be believed.
The first trailer, above, reveals Cate as the eponymous heroine, a glamorous, alluring woman nonetheless trapped in a loveless marriage, until she falls for a department store clerk Therese, played by Rooney Mara.
It was Rooney who collected a gong at the Cannes Film Festival for her performance, but both women have been raved about in early reviews of the film.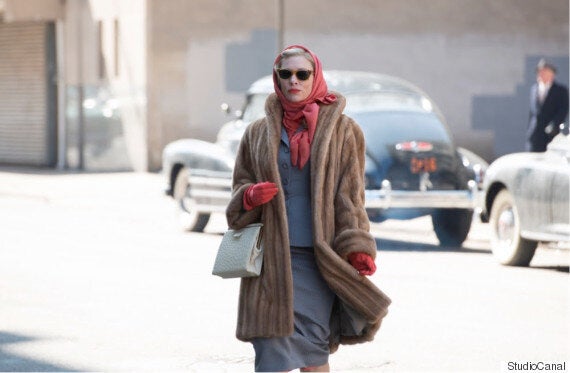 Cate Blanchett plays Carol, an alluring but unhappy woman
The trailer shows the moment Carol first meets Therese and their initial spark gives way to a deeper connection. Later in the film, Carol's husband (actor Kyle Chandler) will threaten her ability as a mother, but cannot prevent her leaving her home and setting off on a journey to find her true self.
'Carol' is set for its UK premiere at this year's BFI London Film Festival. Cate Blanchett will also be appearing in 'Truth' with Robert Redford, and Rooney is set to appear in Joe Wright's big-budget fantasy epic 'Pan'.
Cate Blanchett is a double Oscar-winner already, with one for Best Actress for Woody Allen's 'Blue Jasmine', and a previous Best Supporting Actress award for 'The Aviator'. Rooney Mara was previously Oscar-nominated for 'Girl With the Dragon Tattoo'.
'Carol' will be released in cinemas on 27 November.
Popular in the Community