ANexpectant couple have put together an adorable time-lapse pregnancy video that shows watching a bump grow is only half the fun of preparing for the birth.
John and Sara Jennings wanted to show that it wasn't only the mother-to-be's belly that changed during the pregnancy, their home did too.
In this sweet time-lapse video which fits nine months into three minutes, Sara is filmed painting canvasses for her daughter's nursery.
Wearing the same outfit throughout the whole video with her hair up in the ponytail, you slowly begin to see her belly growing while she paints.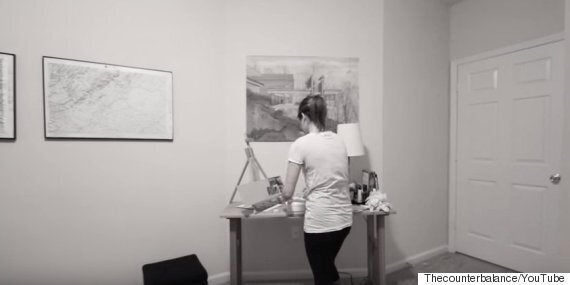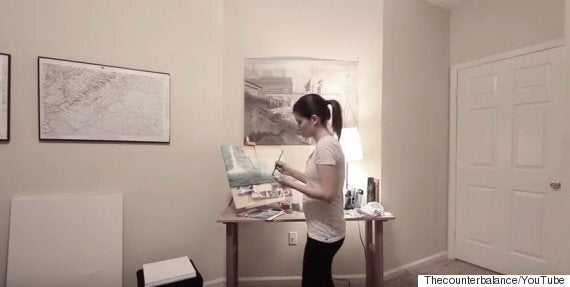 As Sara continues to paint, her husband John begins to enter with boxes and sets about building the baby's cot next to her.
By this time, Sara's bump is very clearly visible.
The finishing touches are brought in including a large teddy bear and baby mobile for the cot.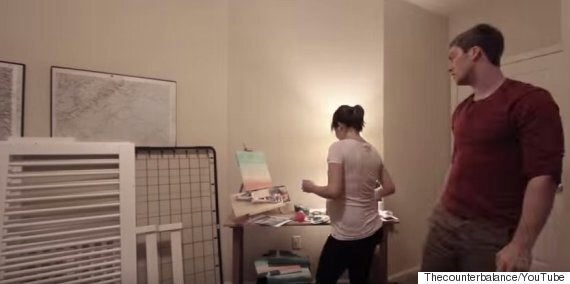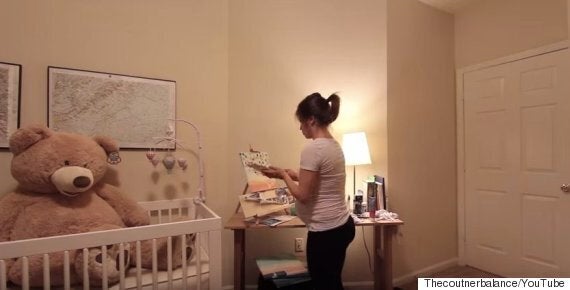 Before long, the couple are rearranging the room and hanging up the canvasses Sara has been painting for the last nine months.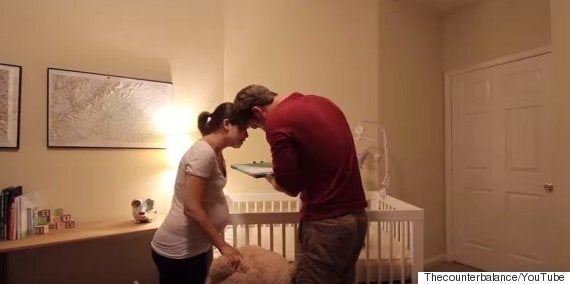 They leave the room and as you guessed, enter seconds later holding their newborn baby in their arms.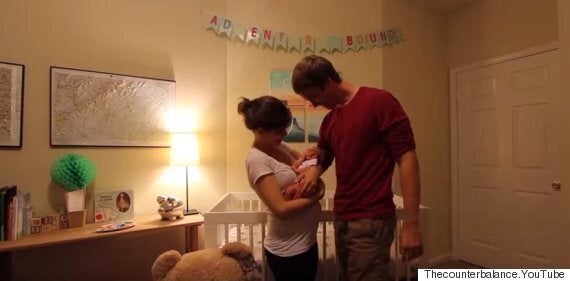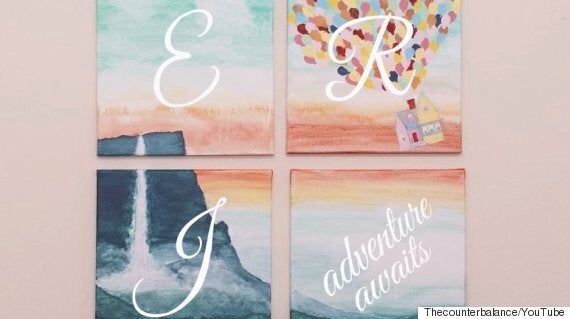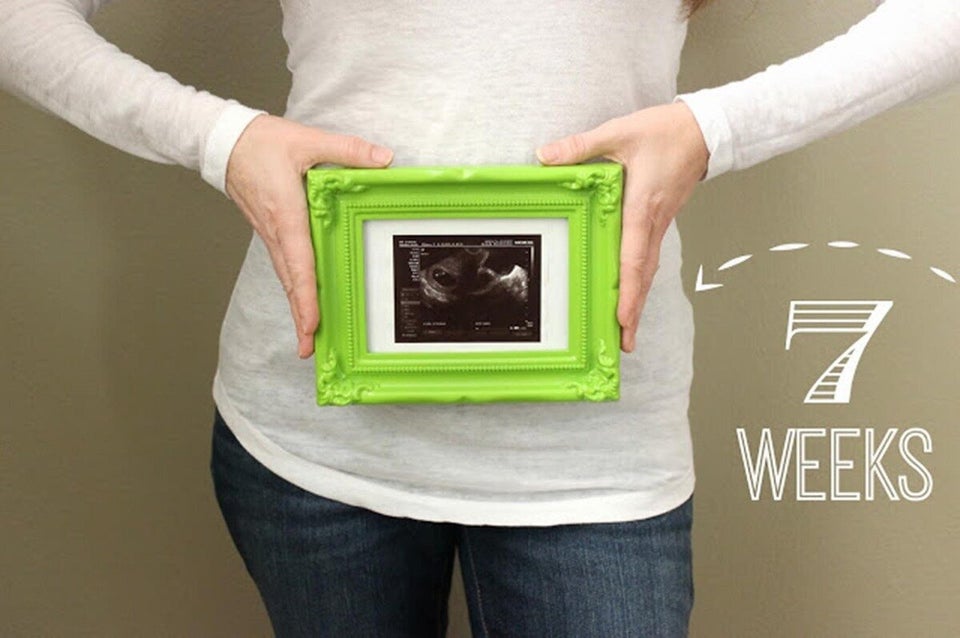 How big is your baby today? Mom's sweet pregnancy documentation