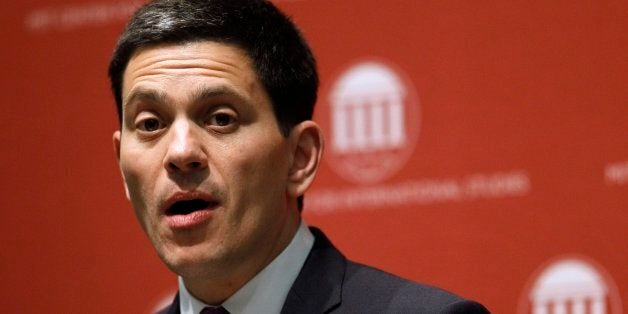 David Miliband has received a cool response to declaring his support for Liz Kendall in the Labour leadership race as voters rushed to social media to make public who they are voting for.
Ballot papers today started to land on the doorsteps of around 600,000 people who are eligible to vote in the party leader and deputy leadership elections, with many voting straight away online. The result is announced on September 12.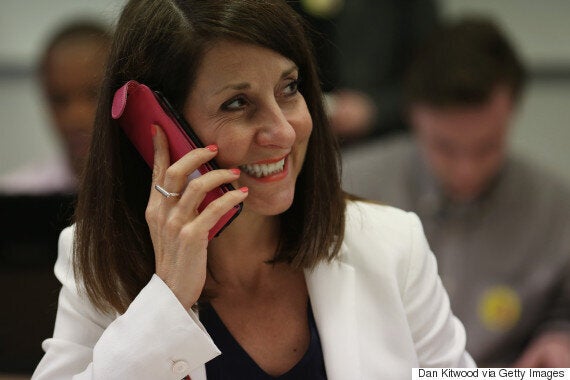 Labour party leadership candidate Liz Kendall campaigning with party volunteers as she is backed by the former foreign secretary David Miliband
Mr Miliband, the former Labour MP who lost to his brother in the leadership election four years' ago, wrote in The Guardian he was backing the rank outsider, Ms Kendall, since she was offering "clarity and courage" in contrast to Jeremy Corbyn's "angry defiance".
It was the latest "Stop Corbyn" intervention following Tony Blair, Gordon Brown, Alistair Campbell, Jack Straw and Neil Kinnock all warning the left-winger's anti-austerity, pro-nationalisation agenda would leave Labour out of power for many years.
However, his comments, made while in New York running the charity he has overseen since quitting as an MP, were rebuked by some despite being warmly welcomed by Kendall supporters.
Journalist Stephen Bush offered a wry observation.
Corbyn supporters picked up on the reverse effect the anti-Corbyn overtures are having.
Yet Labour MP Mike Gapes concurred with the only Miliband to declare.
Former Labour MP Jim Murphy joined the public display of preference, which was oft RT-ed by the candidates' campaign teams.
Labour MP Cat Smith was quick off the mark last night in support of Mr Corbyn.
Ballot paper pics were a favourite, as an Andy Burnham supporter showed.
Ed Miliband's biggest fan was getting in on the act.
There was some pro-Yvette Cooper, anti-Corbyn voting too.
Celebrities were getting in on the act, though keeping their powder dry on the big one.