Ofcom have given their verdict on two recent 'EastEnders' scenes, that both sparked complaints from viewers.
In July, an implied sex scene featuring Ben Mitchell and Paul Coker sparked over 75 complaints, with many viewers claiming it was inappropriate, as there was an open coffin with a corpse in the scene's foreground.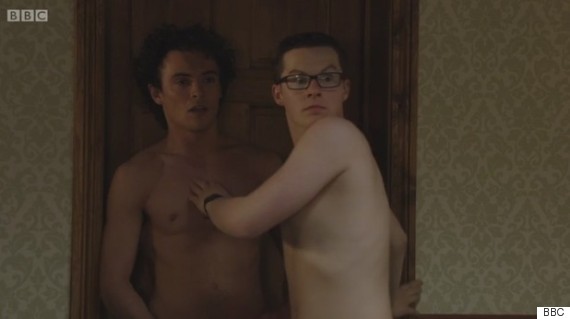 One of the scenes in question
The second incident which resulted in complaints was Carol Jackson's use of the word "bastard", while visiting her brother Max Branning in prison.
Now, Ofcom have stated that neither scene broke guidelines, and as a result, neither will be investigated.
Addressing the gay sex scene, a Ofcom spokesperson tells Digital Spy: "Ofcom assessed a number of complaints about a storyline in these episodes and concluded they didn't raise issues warranting further investigation.
"We found the scenes were justified in the context of a long-running plotline and sexual contact between the characters was implied rather than overt.
"Our rules don't discriminate between scenes involving opposite sex and same sex couples."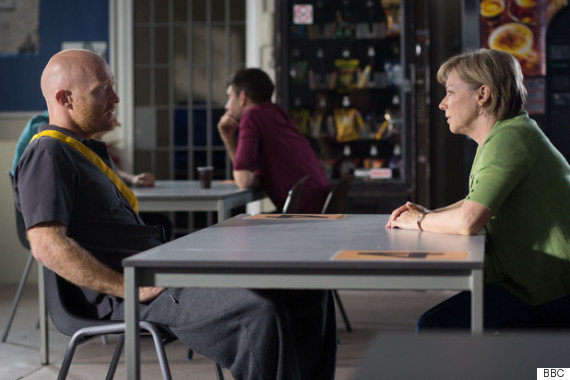 Max and Carol in 'EastEnders'
Speaking after the scenes initially aired, 'EastEnders' bosses defended the storyline, stating: "The millions of regular 'EastEnders' fans who tune in each week know and expect dramatic storylines.
"We are always mindful of our time slot in which we are shown and the scenes in question were implied and not explicit."
While the soap's bosses did not make a statement after Carol's pre-watershed swearing, the episode's writer Daran Little retweeted a tweet from a fan, which read: "I don't care what anyone says @DaranLittle is an absolute legend for making Carol such a mouthy person in tonight's episode. #EastEnders."
LIKE US ON FACEBOOK | FOLLOW US ON TWITTER